Armed But Not Dangerous, To Love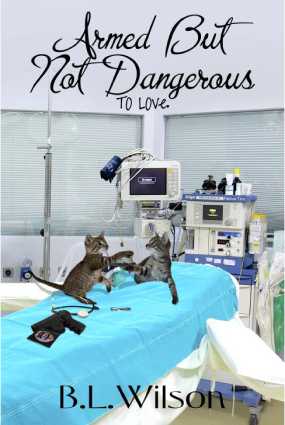 A doctor, Dionne Harris, falls for a seemingly indifferent homicide detective, Ashley Williams. After they sleep together, Dionne discovers the detective works for her brother, who is the police lieutenant. Dionne, who has broken several years of celibacy due to a relationship gone bad to sleep with the detective, wants a relationship with her. Unfortunately, Ashley's motto is love 'em and then leave 'em, especially since she's on a personal crusade to clear a bottom drawer case – a child kidnapping case that went cold years ago. Their major opposing viewpoints should end the relationship, but they don't.
Will the two women work out their differences and become a couple? Will Dionne's family stop interfering with their budding romance and let it happen? Will Ashley's inability to solve her cold case cause a rift between Dionne and her, causing Ashley to lose all she has worked for? Will Ashley open her heart and let Dionne love her? Find out in Armed But Not Dangerous, To Love.
Available for pre-order 7/16/18. The release date is 8/2/18.
ASIN: B07FMLF1W1 (Kindle Version $2.99)
ISBN-13: 978-1722305192 (Print Version $9.99)
ISBN-10: 1722305193 (Print Version $9.99)
Here are the links for: Armed But Not Dangerous To Love:
Amazon Kindle USA: http://www.amazon.com/gp/product/B07FMLF1W1
Amazon Kindle UK: http://www.amazon.co.uk/gp/product/B07FMLF1W1
Createspace: https://www.createspace.com/8737439
Smashwords: https://www.smashwords.com/books/view/878868
Book Trailer: https://youtu.be/6EH6jxTEmPk
Ask David: http://askdavid.com/reviews/book/lesbian-suspense/16366

Recent Posts
Most popular, Worth a look, Must read, Related posts, What the experts say, Q & A