WANT TO TAKE A QUICK SUMMER READ TO THE BEACH? BUY Here Take This & Leave Me Alone: a reluctant love story.
Pre-order now. Release date is July 11th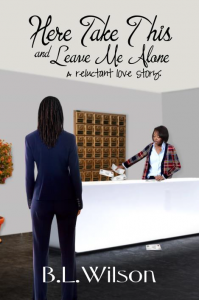 The last name Simmons is a fairly common one, creating confusion in police sergeant Juanita Simmons' apartment building. When the new neighbor's mail ends up with Juanita's, she uses it as an opportunity to meet the gorgeous and shapely Olivia Simmons, an overworked accountant who has recently taken on the added burden of her deceased sister's three children.
Olivia is unimpressed by Juanita. Her rebuffs of Juanita's attempts at friendship only encourage the irrepressible sergeant to ramp up her efforts, resulting in a confrontation that leads Olivia to file a police report against Juanita.
However, when Olivia becomes ill, Juanita steps in, and Olivia begins to slowly let down her guard in this reluctant love story. That is the premise for Here Take This and Leave Me Alone.
ASIN: B01HDZVDVY (Kindle Version $2.99)
ISBN-13: 978-1533606334 (Print Version $9.99)
ISBN-10: 1533606331 (Print Version $9.99)
Here are the links for HERE TAKE THIS &LEAVE ME ALONE: a reluctant love story:
Amazon Kindle: http://www.amazon.com/gp/product/B01HDZVDVY
Amazon Kindle UK: http://www.amazon.co.uk/gp/product/B01HDZVDVY
Amazon Kindle CA: http://www.amazon.ca/gp/product/B01HDZVDVY
Createspace: https://www.createspace.com/6321719
Smashwords: https://www.smashwords.com/books/view/645073
Book trailer: https://youtu.be/1DKZiBuaC7E