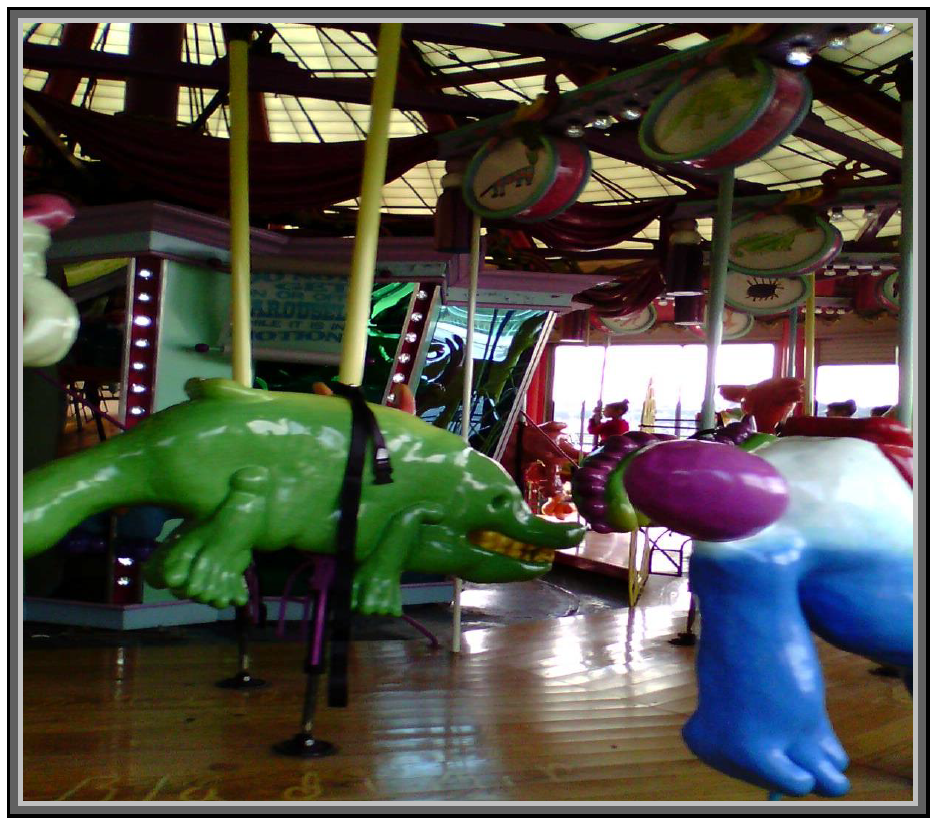 OBAMA & THE CHIMP

On Thursday, February 19, 2009, I saw the infamous "monkey" cartoon by Sean Delonas and I was suddenly reminded of the fugitive slave posters I'd seen in a collection of Black History books from years ago. The posters were arrest warrants, advertising how Prince Jim or Joseph stood nearly six feet, weighed 180 lbs, was strong as an ox, a good breeder, already domesticated and could plow an entire field in a day. His master would pay X amount of money for the return of his chattel.

Sketching Prince Jim or Joseph to resemble a monster ape in a white man's ill-fitting clothing, with long arms dangling below his knees, and gorilla-like facial features was no coincidence. Slave owners wanted to scare the bejesus out of the public—hoping they'd return his property with little fanfare or the expense of hiring slave catchers.

Owners especially wanted to spread the fear of God among southern white women—their own wives, mothers, sisters, and daughters who might otherwise be approached by Prince Jim or Joseph and convinced to shelter them. Slave owners couldn't afford to have Miss Elizabeth Ann hiding Prince Jim or old Joseph. God forbid—it might lead to questions about the rightness of the peculiar institution or worse. It could lead to fraternizing with the enslaved, which could lead to interracial sex. Slave owners knew that led to mulatto children. As well they should, since some of them had half-white babies in their own bloodlines.

Flash forward to the 21st Century. The more I thought about the Delonas cartoon, the more I wondered why an American newspaper in the 21st Century would dare equate a 19th Century symbol of an institution that Americans found reprehensible enough to fight a civil war over with the 44th President of the United States, who happens to be Black.

How could Delonas and his editor not see the harm in what they'd published? Claiming they hadn't meant anything racist and that the ape—a chimp simply represented the animal who viciously attacked its owner's friend several days ago. I wondered, why use an ape to represent the creator of a stimulus plan that you wish was DOA? Why not use any number of animals that don't carry a negative history for Black Americans? I mean, there's a Noah's Ark of them—birds, cats, dogs, pigs, horses, zebras, lions, tigers, dinosaurs—you name it, Delonas could have used it.

Need I go any further than to say Delonas and his editor deliberately chose a horrific symbol, and if it wasn't deliberate, then say so. Tell Black Americans you're sorry so we and you can move on.

Thanks for reading.

BL Wilson
I had hoped when I wrote the above essay in 2009, I'd never see a reason to write an addendum. I was wrong. In 2018 during the lead-up to the November midterms, troublemakers are at it again. This time, it's not simply cartoons of monkeys or apes being linked to African-Americans. Since more people of color and women are running for coveted offices such as governor, congressperson, and senator in states where only white men held such positions before, these actions seemed to have awakened the racist demons again. Perhaps the demons were never asleep. They just needed a reason to inject more poison into the American political system and dug deep into their bag of old tricks. They pulled out old taboos and used them.
For instance, in Florida, where Andrew Gillum, an African-American and current mayor of Tallahassee, is running for governor, in late August of this year, his opponent, former congressman Rick DeSantis, tells "Florida (voters) not to "monkey this up" by voting for Gillum for governor." What does "monkey this up" even mean? Most people would say "screw this up." Or substitute the nasty word that starts with "f" and ends in "k." In polite company, people would say "mess this up." Like most of the media, I had never heard the term "monkey this up."
Make no mistake about it, DeSantis deliberately chose to replace "mess" or "screw" with "monkey" because his opponent Gillum is an African-American. Referring to African-Americans as animals is old-school racist talk from centuries ago. It's a way of dehumanizing African-Americans and demeaning them. It also implies all African-Americans, but specifically Gillum, aren't worthy or too dumb to hold any job requiring intelligence, let alone holding the top spot of governor of a major state. Once an entire group of people are repeatedly dehumanized or demeaned, anything can be done to them.
For example, in Georgia, Secretary of State Brian Kemp, a white man, is running against Stacy Abrams, an African-American woman and former minority leader of the Georgia House of Representatives. Kemp decided to close poll sites in mainly minority neighborhoods, which would force people to wait hours in line to vote. Or worse, people wouldn't be able to vote at all because nearby poll sites are closed and there was no viable transportation to open sites.
Secretary of State Kemp was sued over the closing of those poll sites. He lost the court case and the poll sites remained open. Now Kemp has decided to use a system called Perfect Match at poll sites to eliminate legitimate voters who are mainly people of color. If a voter's ID doesn't exactly match whatever name the election board has on file, that voter may be turned away or given a paper ballot, which may or may not be counted. As Secretary of State, it's Kemp's job to decide whether those ballots are counted. It's doubtful he would count them. He has already purged hundreds of thousands of voters from Georgia's voter rolls.
Over 70 percent of those being purged are people of color. In addition to that unfairness, Kemp is holding on to 53,000 voter registrations without processing them. Once again, a majority of the holdover registrations are from people of color. Kemp has already thrown out 1.6 million voter registrations since 2012. Those people will have to re-register. However, they can ask for a provisional ballot, which has its own problems in being counted correctly.
Similar voter restrictions happened in North Dakota to another group of people of color. Native Americans who live on reservations are issued post office boxes instead of residential street addresses by the federal government. Not a great idea, but that's the way it's been done in North Dakota for years. The address process left Native American voters vulnerable if or when additional information was ever required to be able to vote. Guess what happened? In April 2017, North Dakota's governor signed a voter ID law that required voters to have residential street addresses. Voter IDs with PO boxes were no longer acceptable forms of identification to be allowed to vote.
Keep in mind, North Dakota is the only state in the union that does not require voters to register. All voters must provide a subset of acceptable ID with a date of birth and a current residential address documented by the US District Court of North Dakota. The list of acceptable ID includes: driver's licenses (in state or out-of-state), passports, tribal ID, non-driver's ID, military ID, federal agency ID, student ID or a recent utility bill, etc.
Voter advocates sued the state on behalf of voters with PO boxes, showing that it disproportionally affected Native Americans. It didn't matter. On October 9th of this year, the US Supreme Court upheld the 2017 Voter ID Law. Now all North Dakota voters are required to have ID listing residential street addresses instead of government-issued PO boxes. Tribal nations are scrambling to provide their members with acceptable voting ID before the midterm elections end. Early voting began on September 27th and continues through November 5th.
When groups of people are selectively demeaned and dehumanized by comparing them to animals or making them objects of ridicule, it's much easier to remove their rights. After all, what jungle animals or wild savages have the right to vote in America?
Remember to RESIST, ENLIST, INSIST, PERSIST & VOTE ON NOVEMBER 6th.
Thanks for reading,
BL Wilson
Connect with BL Wilson at these links:
Blog: http://wilsonbluez.com
Facebook Business Page: https://www.facebook.com/patchworkbluezpress
Amazon author page: http://amzn.to/1y7Ncar
Smashwords Interview page: http://bit.ly/1sUKQYP
Smashwords Author Page: http://bit.ly/1tY3e27
Twitter: http://bit.ly/11fAPxR
BooksGoSocial: https://bit.ly/2T0eHDO