Are You The One Love For Me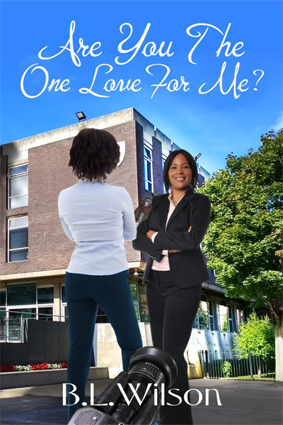 Can a womanizing news reporter change her ways and fall in love with a high school principal? What would it take to make that happen, when the principal's ex-lover decides to interfere?
Nicole Harris, a highly successful high school principal, is the subject of an interview with local cable news host Josephine Dickerson. Jo spends more time flirting with Nicole than exploring the topic and Nicole dismisses Jo as a player, even though she is very attracted to her. When Jo ends up on Nicole's doorstep, bleeding and in need of medical assistance, can Nicole find it in her heart to discover if Jo is the one love for her?
Are You The One Love For Me? is available for pre-order 7/23/17 on Kindle. The release date is 8/2/17.
ASIN: B07465VJGT (Kindle Version $2.99)
ISBN-13: 978-1973880066 (Print Version $8.99)
ISBN-10: 1973880067 (Print Version $8.99)
Here are the links for: ARE YOU THE ONE LOVE FOR ME?:
Amazon Kindle USA: http://www.amazon.com/gp/product/B07465VJGT
Amazon Kindle UK: http://www.amazon.co.uk/gp/product/B07465VJGT
Createspace: https://www.createspace.com/7385419
Smashwords: https://www.smashwords.com/books/view/737937
Book Trailer: https://youtu.be/qw4uNX1nc2M
Ask David: http://askdavid.com/books/10892
Most popular, Worth a look, Must read, Related posts, What the experts say, Q & A