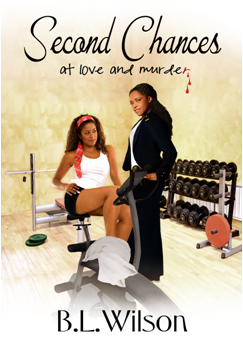 In the sensual whodunit novel, Second Chances, at love and murder, a woman regains consciousness from a fifteen-month coma. She has a second chance at life while her killer has a second chance to kill her. Will the woman's assailant finally succeed in killing her before the cop, who reopens the cold case, can prevent the murder?
Lieutenant Gwen Weston "meets" playgirl, Dr. Angela Bennett, when she investigates an attempted murder on the doctor's life. Fifteen months before, a brutal assailant left Dr. Bennett to die on an isolated stretch of Harlem River Drive in New York City. The beating put her in a coma and Gwen was as surprised as everyone else that the woman could survive the extensive loss of blood and physical trauma.
After her investigation reveals no suspects, Gwen closes the doctor's case but maintains a monthly vigil at the coma clinic. When Angela regains consciousness and begins rebuilding her wounded body and chaotic personal life, Gwen reopens the case. Then one of Gwen's officers dies in a shootout. Angela becomes Gwen's confidant, and providing comfort becomes the pretext for the two women to draw even closer.
Here are the purchase links for Second Chances, at love and murder:
http://bit.ly/1A4LoRN (US link)
http://amzn.to/172Gfzp (UK link)
Smashwords: http://bit.ly/1vINOXD
Here are ways to connect with Author BL Wilson:
Facebook: http://on.fb.me/1zvTAcl
Twitter: http://bit.ly/11fAPxR