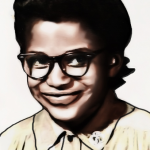 B.L. Wilson
Author B.L. Wilsonabout her book: I was raised in a family of women but I went on to have just one child a son. I wanted to write a story about a family of all women. I wanted talk about what it might be like for a mother to have only girls and how each daughter might reflect a part of her mother good or bad. I wondered what that might feel like to see your reflection in each one of your daughters.
That's when I decided to give one of my main characters five daughters; each woman has her own unique personality. Everybody thinks Mama has always been straight because she married a nice man and made four babies with him. She knows that's not quite true. I added some spice and sass to the story by reuniting the mother of five with the other main character, a much hated ex-roommate and one time lover for a 10-week undergraduate field course.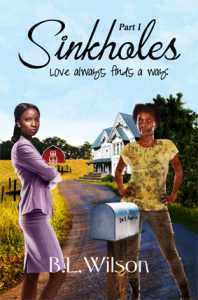 Say hello to Isabella Harris and her five daughters whose names all begin with the letter M. There's Marilyn, eldest daughter who doesn't look like her four siblings; Merle is stogy, follow the rules 2nd child. There are the twins Megan and Margret. Then there's youngest daughter Mary Louise who talks a mile a minute making up for her quiet older sister.
Say hello to Professor Alexis Brown, the creator of a sinkhole project. She discovers the geological phenomenon on the Harris farmland through one of the daughters. Since she and the farmwoman communicate via emails, Alexis has no idea Isabella Harris is the same Isabella Johnson Harris she deserted thirty years to pursue other women and a short lived career in law enforcement. When Alexis discovers the farmwoman's true identity it's too late to find other project so she soldiers on.