DUTCH CHOCOLATE5: Somebody To Love Me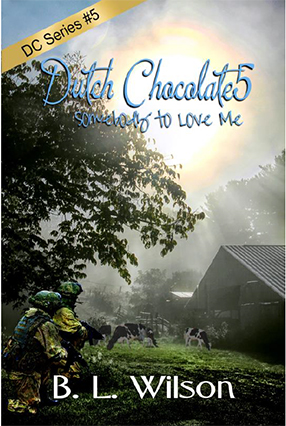 In the fifth book of the Dutch Chocolate series, Somebody to Love Me, FBI Undercover Agent Zita Fernandez has been depressed since her Aunt Marjorie's murder six years ago. FBI Special Agent Marsha Sharpe, Zita's handler, doesn't know what to do with her. While Zita is working undercover in the field, she's beginning to make mistakes that could end her life. Neither Special Agent Sharpe nor Agent Fernandez wants to ask for Dutch's help. Both women are worried that this will take Dutch backwards to an uncomfortable time in her life when she was in love with Zita's aunt.
Can Zita deal with the consequences of her mistakes? More importantly, will she find love despite the setbacks she has suffered?
Available for pre-order 1/17/23. The release date is 3/02/23.
ASIN: B0BSLVJB7X (Kindle Version $3.99)
ASIN: B0BSJFZF92 (Print Version $13.99)
ISBN-13: 9798374199345(Print Version $13.99)
Here are the links for: Dutch Chocolate5: Somebody To Love Me.
Kindle USA: https://www.amazon.com/gp/product/B0BSLVJB7X
Kindle UK: https://www.amazon.co.uk/gp/product/B0BSLVJB7X
Kindle Print: https://www.amazon.com/gp/product/B0BSJFZF92
Smashwords: https://www.smashwords.com/books/view/1322202
Book Trailer: https://youtu.be/BUzDbmopZhU
Connect with BL Wilson at these links:
My blog: https://wilsonbluez.com/
FB page: https://www.facebook.com/patchworkbluezpress
Facebook: https://on.fb.me/1zvTAcl
Linked-in: https://linkd.in/1ui0iRu
Amazon author page: https://amzn.to/1y7Ncar
Goodreads: https://www.goodreads.com/author/show/10787497.B_L_Wilson
Twitter: https://twitter.com/wilsonbluez
Smashwords Interview: https://www.smashwords.com/interview/wilsonbluez
Smashwords author Page: https://www.smashwords.com/profile/view/wilsonbluez
IAN author web page: https://www.independentauthornetwork.com/bl-wilson.html
Lesbian Authors Guild: https://lesbianauthorsguild.com

Most popular, Worth a look, Must read, Related posts, What the experts say, Q & A