Personals, Internet Love?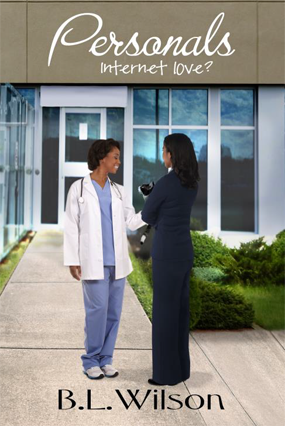 Wanna read a Lesbian Love Story just in time for Gay Pride Month? For $2.99 on Kindle: Personals, Internet Love?
Can a seriously wounded, stubborn police sergeant accept her one-night stand lover as her doctor? Sergeant Lucinda Parker, shot in the line of duty, is seriously wounded. Isabelle Parker, an accomplished surgeon who has treated Lucinda on a prior occasion, and subsequently had an affair with her, is assigned as one of her doctors.
Will Lucinda listen to the doctor's orders and follow them? Can she forget the sexual relationship they had earlier to become the compliant, obedient patient? Can Isabelle put her feelings aside to treat the patient who was her glorious short-term affair? How will the sergeant feel when she learns the truth about the doctor's background?
Will the two women overcome the huge obstacles placed in their paths together or will they continue to hide their feelings from each other?
ASIN: B072J7YQ1Z (Kindle Version $2.99)
ISBN-13: 978-1546839187 (Print Version $8.99)
ISBN-10: 1546839186 (Print Version $8.99)
Here are the links for: PERSONALS, internet love?:
Amazon Kindle USA: http://www.amazon.com/gp/product/B072J7YQ1Z
Amazon Kindle UK: http://www.amazon.co.uk/gp/product/B072J7YQ1Z
Createspace: https://www.createspace.com/7187912
Smashwords: https://www.smashwords.com/books/view/725930
Book trailer: https://youtu.be/SdMHVTmpSvk
Connect with BL Wilson at these links:
Facebook Business Page: https://www.facebook.com/patchworkbluezpress
Goodreads: http://bit.ly/1BDmrjJ
Linked-in: http://linkd.in/1ui0iRu
Twitter: http://bit.ly/11fAPxR
Smashwords profile page: http://bit.ly/1sUKQYP
Amazon's Author Page: http://bit.ly/1tY3e27
Ask David: http://askdavid.com/reviews/book/lesbian-romance/14879
Recent Posts
Most popular, Worth a look, Must read, Related posts, What the experts say, Q & A