CAN TRUE LOVE COME TWICE IN A LIFETIME?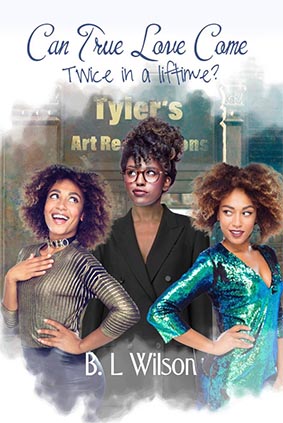 Amelia Roberts is a wealthy New York realtor. She's taking a break from a difficult negotiation with a competitor, when she spots a woman who looks exactly like her dead wife. She grows curious about her dead wife's body double and follows her. She learns the woman, Brett McKinsey, works as an art restorer for a small firm and she's pregnant.
Secretly, Amelia becomes more and more involved in Brett's personal affairs. When Brett learns of Amelia's activities, she wants nothing more to do with Amelia and kicks Amelia out of her life just before she gives birth. What will happen next? Will Brett allow Amelia to help her through the birth and beyond? Or will Amelia decide enough is enough and finally walk away from Brett?
Find out, in Can True Love Come Twice in a Lifetime?
Available for pre-order 9/19/22. The release date is 10/02/22.
ASIN: B0BFG4MJGD (Kindle Version $2.99)
ISBN-13: 979-8353050445 (Print Version $10.99)
Here are the links for: Can True Love Come Twice in a Lifetime?
Kindle: https://www.amazon.com/gp/product/B0BFG4MJGD
Kindle UK: https://www.amazon.co.uk/gp/product/B0BFG4MJGD
Print: https://www.amazon.com/dp/B0BFHWFW54
Smashwords: https://www.smashwords.com/books/view/1166141
Book Trailer: https://youtu.be/CeMtGZfojBM
Connect with BL Wilson at these links:
My blog: https://wilsonbluez.com/
Amazon author page: https://amzn.to/1y7Ncar
Goodreads: https://www.goodreads.com/author/show/10787497.B_L_Wilson
Twitter: https://twitter.com/wilsonbluez
Smashwords Interview: https://www.smashwords.com/interview/wilsonbluez
Smashwords author Page: https://www.smashwords.com/profile/view/wilsonbluez
IAN author web page: https://www.independentauthornetwork.com/bl-wilson.html
Lesbian Authors Guild: https://lesbianauthorsguild.com
Most popular, Worth a look, Must read, Related posts, What the experts say, Q & A