TRICK or TREAT, who's my sweet?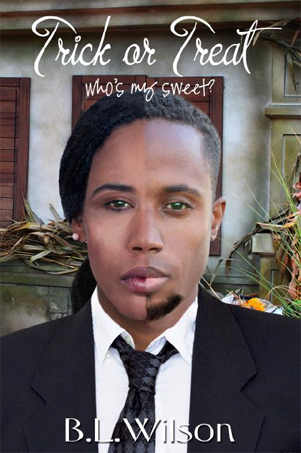 In Trick or Treat, when wealthy, bossy, arrogant Delisa Winston discovers Nicky Gates, the man she just married as part of a business arrangement, is a woman pretending to be a man, she loses it, starting their marriage with a bang.
Nicholas/Nicolette Gates, a business person with varied tastes in women, mistakenly thinks that since Delisa is a lesbian, she'll appreciate the revelation that she is gay as well.
Both parties think that they will continue as before their marriage, dating who they want and enjoying the rewards of their merger. However, Nicky's disclosure to Delisa has opened a whole new can of worms…and feelings.
Now it's a question of what to do with the information Nicolette revealed to Delisa. Can the two women keep it a secret until they figure out what to do? Will they manage to stay married and keep their secret? If the secret gets out, what will happen to Nicolette and her company's merger with Delisa? What will happen to Delisa's companies and is she culpable? Do the women have a future together?
Trick or Treat, who's my sweet is available for pre-order 1/23/19 on Kindle. The release date is 2/02/19.
ASIN: B07MZ7QS9J (Kindle Version $2.99)
ASIN: 9781794431973 (Print Version $13.99)
Here are the links for: Trick or Treat, who's my sweet?
Kindle: http://www.amazon.com/gp/product/B07MZ7QS9J
Kindle Print: https://www.amazon.com/dp/1794431977
Kindle UK: http://www.amazon.co.uk/gp/product/B07MZ7QS9J
Smashwords: https://www.smashwords.com/books/view/919090
Book trailer: https://youtu.be/1sTgsdqPfr8
Most popular, Worth a look, Must read, Related posts, What the experts say, Q & A