CHAPBOOK1: LAUREN'S QUARTET OF LOVE; Sunny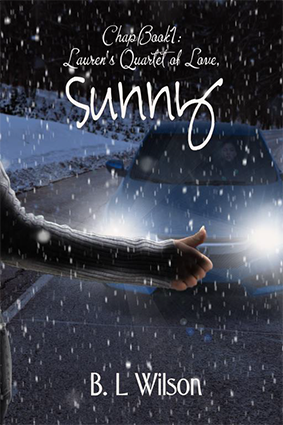 In Chapbook1: Lauren' Quartet of Love, Sunny, NYPD Lieutenant Lauren Parker nearly loses her mind over Sunny York's rape and murder. Lauren tries to kill the rapist while they are trapped in the hospital during a blizzard. Because of her atypical impulsive actions, Lauren loses everything of value … her job, her money and her freedom.
When her house arrests ends, Lauren discovers Sunny York's girlfriend, Taylor Cobb ran away from the hometown that hates her. All because she dared testify against the rapist. After searching the countryside for Taylor, Lauren and her ex-NYPD partner, Reggie uncover a promising lead and much more in New Mexico.
Along the way, Lauren discovers a new career, new friends, a new family and a timeless love.
Chapbook1: Lauren' Quartet of Love, Sunny, is available for pre-order 1/15/22 on Kindle. The release date is 2/2/22.
ASIN: B09QK4XNK1 (Kindle Version $2.99) ASIN: B09QNZWQXH (Print Version $9.99)
Here are the links for: Chapbook1: Lauren's Quartet of Love, Sunny
Kindle: https://www.amazon.com/gp/product/B09QK4XNK1
Kindle UK: https://www.amazon.co.uk/gp/product/B09QK4XNK1
Print: https://www.amazon.com/dp/B09QNZWQXH
Smashwords: https://www.smashwords.com/books/view/1127300
Book Trailer: https://www.youtube.com/watch?v=48jq8RZ7z3Y
Connect with BL Wilson at these links:
My blog: https://wilsonbluez.com/
Amazon author page: https://amzn.to/1y7Ncar
Goodreads: https://www.goodreads.com/author/show/10787497.B_L_Wilson
Twitter: https://twitter.com/wilsonbluez
Smashwords Interview: https://www.smashwords.com/interview/wilsonbluez
Smashwords author Page: https://www.smashwords.com/profile/view/wilsonbluez
IAN author web page: https://www.independentauthornetwork.com/bl-wilson.html
Lesbian Authors Guild: https://lesbianauthorsguild.com
Most popular, Worth a look, Must read, Related posts, What the experts say, Q & A