Buildings, a New York love story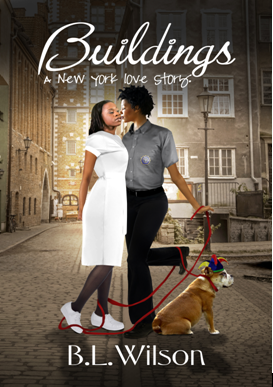 Buildings, a New York love story is the tale of a single mother with three children looking for a good woman but can't see the best woman is right in front of her.
City building inspector, Maxine Simms finds Samantha Armstrong's children in a dangerous basement and brings them home slightly injured but no worse for the wear. She forgets to return the little girl's bike and it becomes the excuse to see Samantha again. The two women begin dating and things couldn't be better.
Maxine is crazy about Samantha and her children. The children, Emma, Timmy and Billy like Maxine and her scrappy little bulldog, Butchie, a great deal. Samantha thinks she loves Maxine until her ex, Sergeant Norma Higgins, pops back into the picture injured and in need of her tender loving care.
ASIN: B00SP718DI
ISBN-13: 978-1505847970
ISBN-10: 1505847974
Here are the links for Buildings, a New York love story:
http://amzn.to/15B8Ye2 (e-book)
http://bit.ly/15Jg1Sp (book trailer)
Most popular, Worth a look, Must read, Related posts, What the experts say, Q & A