Horsewoman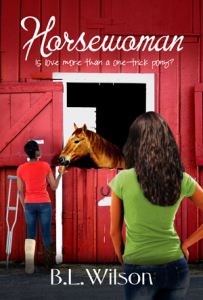 HORSEWOMAN: is love more than a one trick pony? This is the first novella in my Unfinished Business of Love series and I wanted to give you a little of the backstory of the book.
Whew! I've just finished working with my editor and cover artist on five novellas and one full-grown novel of a series called Unfinished Business of Love. I'm releasing all of them for the holidays; one 11/26/15 and the novellas for December 1st, 2nd, 3rd, 4th, and the 5th. Finishing all of them in time for December release was rough. I don't know that I'd do it again but I did finish them!
I usually don't write novellas but I wanted to look at the unfinished business of bad relationships, so I wanted to write something short and sweet. I chose the novella as my format. This novella is the first book in my series that examines how women handle romantic relationships that end badly. Do the ex-lovers still think about each other? Would they want a do-over? What would they do differently if given the opportunity for a fresh start? Each of my novellas examines what women do when given another chance to make things better for the ones they profess to love…even when that chance comes ten or fifteen years after the breakup.
As always, the main characters in all my novels and five novellas are all city workers and women in uniform. It's available now.
Thanks for your support
BL Wilson
Here are the links for HORSEWOMAN, is love more than a one-trick pony?
Amazon Kindle USA: http://www.amazon.com/gp/product/B017Z4WQ1O
Amazon Kindle UK: http://www.amazon.co.uk/gp/product/B017Z4WQ1O
Amazon Kindle CA: http://www.amazon.ca/gp/product/B017Z4WQ1O
Smashwords:  https://www.smashwords.com/books/view/593007
Createspace: https://www.createspace.com/5627993
Book trailer: https://youtu.be/uAbCmez5HvY
Most popular, Worth a look, Must read, Related posts, What the experts say, Q & A