The Prisoner & the Lawyer, can love free the heart?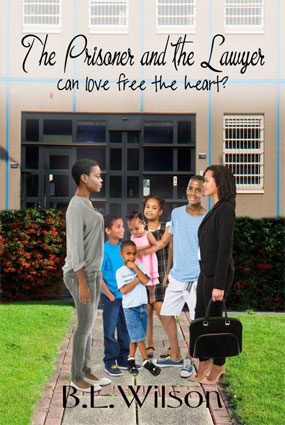 Ex-con Joan Richmond has enough problems when she is finally released from prison after an eight-year sentence for a crime she didn't commit. She needs a place to live, a job, and to get used to the outside world again. However, she doesn't count on two escapees with a vendetta forcibly recruiting her to take the fall for their dirty deed. And, she doesn't expect to fall for the victim of their crime.
Regina King, an attorney who specializes in corporate litigation, cannot find a connection between herself and the two convicts. Why would they want to kill her?
When the Prisoner & the Lawyer meet, sparks fly, but can the two make things work between them, even with the obstacles their disparate backgrounds produce? Will Regina be able to love Joan, even though she is connected to the would-be killers? And now that she is free from prison, will Joan be able to free her heart and allow love to happen?
ASIN: B07VBWWNXL (Kindle Version $2.99)
ASIN: 9781081864156 (Print Version $15.99)
Here are the links for: The Prisoner & the Lawyer, can love free the heart?
Kindle: http://www.amazon.com/gp/product/B07VBWWNXL
Kindle Print: https://www.amazon.com/dp/9781081864156
Smashwords: https://www.smashwords.com/books/view/950033
Book trailer: https://youtu.be/b9spK7F_thk
Ask David: http://askdavid.com/books/10892
Recent Posts
Most popular, Worth a look, Must read, Related posts, What the experts say, Q & A