Love With Strings Attached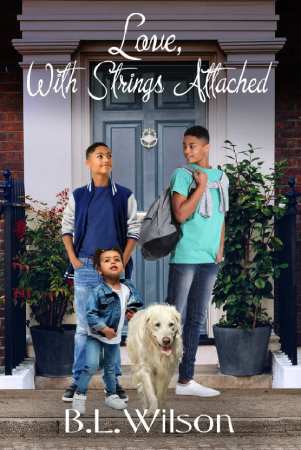 Dr. Lena Johns is an excellent but stubborn surgeon who finds herself at-risk for a malpractice suit, rekindles a tumultuous romance, and receives devastating news all in the same short period of time. To add to the stress, she has inherited three children, and the father of the youngest is on his way across the country to possibly kill them all.
Can Lena raise three orphaned children alone? Will the surgeon accept help from her medical friends, especially her ex-lover, bossy nurse Eugenia Martin? Will raising the children bring the doctor and the nurse closer together or split them apart? And will the law apprehend a dangerous fugitive before he catches up with his only witness? It all comes together in Love, With Strings Attached.
Love, With Strings Attached is available now for pre-order on Kindle. The release date is 6/02/19.
ASIN: B07SL9PY1T (Kindle Version $2.99)
ASIN: B07S86J864 (Print Version $13.99)
Here are the links for: Love, With Strings Attached
Kindle: http://www.amazon.com/gp/product/B07SL9PY1T
Kindle Print: https://www.amazon.com/dp/B07S86J864
Smashwords: https://www.smashwords.com/books/view/941673
Book trailer: https://youtu.be/R2OyK3-Oxd8
Ask David: http://askdavid.com/books/10892
Recent Posts
Most popular, Worth a look, Must read, Related posts, What the experts say, Q & A