Adam: a mother's love lasts forever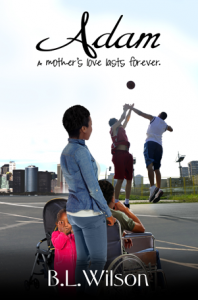 My Unfinished Business of Love series of 5 novellas examines how women handle romantic relationships that end badly. Do the ex-lovers still think about each other? Would they want a do-over? What would they do differently if given the opportunity for a fresh start? Each of my novellas examines what women do when given another chance to make things better for the ones they profess to love…even when that chance comes ten or fifteen years after the breakup.
ADAM: a mother's love lasts forever is the third book in the Unfinished Business of Love series. I wanted to tell you a little about why I wrote the novella.
The death of a child is always difficult to accept. I wanted to write about it. How would it feel to know the child I carried in my belly for nine months, would die long before I did? At first I thought no child should die before his parents. Then I thought, yes, that is true but that is not life. Children die before their parents all the time in many parts of the world.
When I finally accepted what it must be like to never see my child grow up; graduate from school; get married or give me grandchildren, I decided to make every day with my child count. Give him the best life I could for time he had left. Make each day a precious one that I'd remember when my child has joined his elders in that other realm. That's why I wrote Adam. It's available now.
Thanks for your support
BL Wilson
Here are the links for ADAM, a mother's love lasts forever:
Amazon Kindle USA: http://www.amazon.com/gp/product/B01803FE72
Smashwords: https://www.smashwords.com/books/view/593017
Createspace: https://www.createspace.com/5809573
Book trailer: https://youtu.be/7n7kiSkt22o
Recent Posts
Most popular, Worth a look, Must read, Related posts, What the experts say, Q & A