B.L. Wilson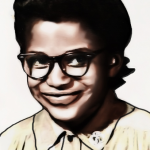 about her book: I was raised in a family of women but I went on to have just one child a son. I wanted to write a story about a family of all women. I wanted talk about what it might like for a mother to have only girls and how each daughter might reflect a part of her mother good or bad. I wondered what that might feel like to see your reflection in each one of your daughters.
That's when I decided to give one of my main characters five daughters; each woman has her own unique personality. Everybody thinks Mama has always been straight because she married a nice man and made four babies with him. She knows that's not quite true. I added some spice and sass to the story by reuniting the mother of five with the other main character, a much hated ex-roommate and one time lover for a 10-week undergraduate field course.
Sinkholes, love always finds a way Part Two continues where Part One left off. Isabella and Alexis try to keep their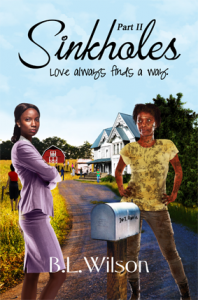 distance from each other as agreed, but circumstances continue to push them together. Although Isabella still feels betrayed and confused by Alexis' actions from thirty years ago, she finds herself experiencing odd moments of softening toward her ex-lover.
After an injury that Alexis sustains, Isabella's oldest daughter, Marilyn, nicknamed Lenny, and Alexis explore their striking similarities, although Lenny has mixed feelings about letting Alexis into her mother's life.
Meanwhile, the exploration of the sinkholes becomes more intense, as do Alexis' boss and lover Dorothea's suspicions that something is not quite right in Ohio. When Dorothea shows up at the Harris farm, she finds out that her hunch was correct, but will that affect the project?