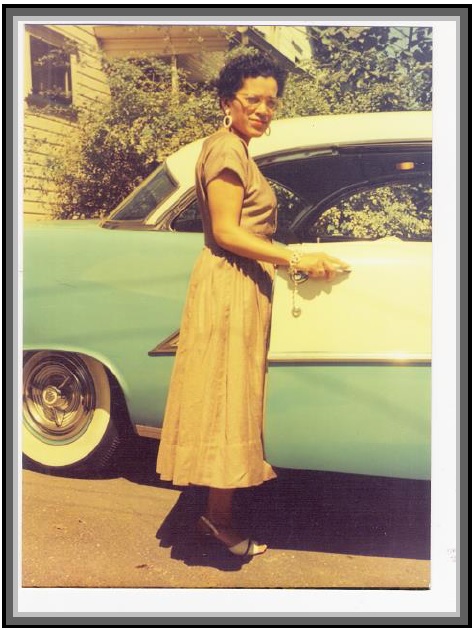 I don't normally do five essays in a month. I also don't dedicate any of them to somebody's birthday either. This month, I decided to change what I normally do and make an exception. My mother turns 102 years old on the second week of this month. She doesn't do Twitter, LinkedIn, Facebook Instagram or Snapchat so she'll never read this tribute. I thought I should do something special online for her, sort of a permanent digital record that she existed on this earth for the last 102 years.
I read somewhere that the number of folks over 100 isn't so rare nowadays and the number of centenarians is actually increasing. Try as I might, I can't imagine what she's seen during her lifetime. I know she missed WWI but lived through the depression. She spoke about how she and my aunt sold bread and cookies from a wagon. My stepfather lost a janitor job during the depression but tried to make up for it by setting a home bakery because he loved to bake. My mother said she got to practice subtraction and addition as she and her sister sold bread and rolls my step-grandfather baked.
She watched her husband join the army as a paratrooper during WWII. He never fought in Europe due to a broken ankle; but he did become a smoke jumper helping to put out fires in the southwest. After the war, my parents settled in Akron, Ohio. Always an activist, she helped integrate Ohio State women's dorms in the late forties. She did the same for the school system in a small town we moved to in 1954.
By the sixties, she and my father had met and supported Jack Kennedy when he came to town looking for votes when he ran for president. She also insisted that her children become a part of living history. We visited Philly to see the Liberty Bell and Independence Hall. We visited the Empire State Building. We rode the Staten Island Ferry and we walked the hundreds of steps to look out from the Lady's torch. She, my sister and I went to Washington DC to march and listen to Reverend Martin Luther King's "I have a dream" speech.
When Jack Kennedy was assassinated, my mother comforted us. By the time Dr. King and Bobby Kennedy were murdered, I was in college and there wasn't much she could say to explain it all. My mother continued to make history. In 1969, she became the first Black woman hired as an assistant professor at the University of Akron. She taught Child Development, Family Management, and Consumer Education.
Never one to sit home, after my mother retired, she decided to volunteer. She volunteered for The American Cancer Society, Foster Grandparents, Western Reserve Girl Scout Council 25, OSU Alumni Association, United Disability Service, Akron Urban League, Ebony Fashion Fair, NEOUCOM, Area Agency on Aging Advisory Council, Caring Community and host of other groups. She sat on the boards of United Way, her church and Akron University. I'm sure there are others I don't know.
Did I mention my mother has been an active AKA Sorror for over 77 years?
Here's to you, Mom. I salute you for living up to your own mother's words. "When you do something nice for somebody, you'll feel better yourself."
HAPPY 100th BIRTHDAY MOM
Thanks for reading.
BL Wilson
Connect with BL Wilson at these links:
Blog: https://wilsonbluez.com/blog/
Facebook Business page: https://www.facebook.com/patchworkbluezpress
Goodreads: http://bit.ly/1BDmrjJ
Twitter: http://bit.ly/11fAPxR
Amazon author page: http://amzn.to/1y7Ncar
Smashwords Author Page: http://bit.ly/1tY3e27
Ask David: http://askdavid.com/books/10892