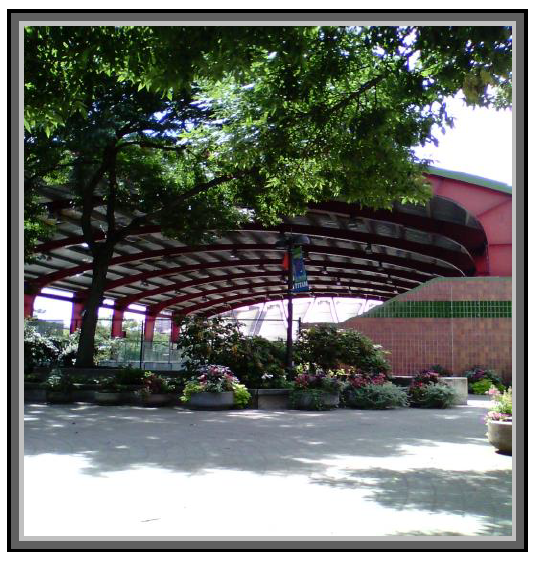 I keep thinking about a newscaster guest expert I watched. I believe it was on AM Joy's show sometime in November of 2017, when MSNBC contributor Jason Johnson said Black women were kryptonite to the Trump administration. I think not. I believe Black women are "canaries in the coal mine." Just as canaries warned coal miners when there were poisonous gases inside the mines by chirping until they died, Black women are issuing early warning signals that this country is in serious trouble.
In April 2017, Mr. Johnson had written an article about Black women being natural enemies to the Republican party and to the Trump administration in particular. In the article, he mentioned how Susan Rice was used by the Republicans in the mini-unmasking scandal. Remember how Ms. Rice, as a part of her job as national security advisor, asked to unmask the names of Trump's transition officials? She wanted the names revealed to find out who on Trump's team was talking to Russian spies that were meddling in US elections.
President Trump and his Republican allies tried to distract the public from the truth about Russian meddling in our elections. He replaced it with a trumped-up theory that Obama was wiretapping him. Of course, Trump's theory was proven false. The truth about Trump's connections to the Russian meddling is currently under investigation. I wouldn't call Ms. Rice kryptonite to the Trump administration. I think Republicans' use of her to create a false un-masking theory backfired. She became part of a cautionary tale of how low the Trump administration and friends would go to protect him. One of my first canaries.
Mr. Johnson's article went on to mention April Ryan, one of the few Black female correspondents assigned to cover the White House. During a 2017 March press conference, Ms. Ryan was told by former press secretary Sean Spicer to control herself. What he meant was to sit down, shut up, and stop making faces at him. He ordered her to do that after she repeatedly asked him what Trump planned to do restore America's public image regarding the following reports of its ties to Russia. Of course, the press secretary didn't answer April's questions. It was easier to berate her than to answer a telling question about his boss.
Keep in mind, Ms. Ryan was also the same Black female reporter that President Trump asked during one of his few press conferences if she personally knew members of the Black Caucus and could she arrange a meeting with them on his behalf. Interestingly, this press conference was held to salute Black History Month for 2017.
Watching the press conference, I could see Ms. Ryan was as astonished as I was at the president's boldness and lack of protocol. The president's question implied that all Black people know each other. Since Ms. Ryan was Black, she should help him find "right-thinking" Black Caucus folks he could speak with. To my knowledge, past presidents never, ever displayed that kind of ignorance in front of an audience of reporters or American viewers. With a little research, I discovered the Black Caucus sent the president a letter months earlier requesting just such a meeting. President Trump chose to ignore the Caucus' letter. Ms. Ryan was and continues to be another one of my canary examples.
Remember the president's Chief of Staff General Kelly's refusal to apologize to a Gold Star wife Mrs. Myeshia Johnson and her Congresswoman Frederica Wilson after calling them both liars? Both women are Black. Both women said during a presidential condolence call, the president couldn't recall the deceased husband's name and kept calling him by the wrong name. The president was also incapable of offering words of comfort to the widow. The president told Mrs. Johnson that her deceased husband Sergeant Johnson knew what he signed up for when he became a soldier, implying that the sergeant's death was the natural order of things, so why make a big deal about nothing? It would later be proven that the president did say exactly what both women claimed he said, but neither President Trump nor General Kelly would apologize then or now. Two more canaries alerting us to the inhumanity of the current man residing in the White House.
I wouldn't dare leave out another canary in America's coal mine. Maxine Waters was one of the first elected officials to claim that since Trump won the 2016 election through the electoral college and not the popular vote that something odd was going on with the American voting system. She suggested the American people question the 2016 presidential election results. She stated on numerous occasions, Trump won the election illegally, therefore his presidency was not legitimate. She mentioned the Russians meddled in our elections and that's how Trump became president. She suggested we needed to follow the money. It should lead us to the links between Trump, Putin, and the Russian oligarchs. We should see just what she meant about Trump's illegal presidency. We should start thinking impeachment.
One final canary grappling with the swamp in America's coal mines is Carmen Yulin Cruz, the mayor of San Juan, Puerto Rico. I watched her treading through dirty flood waters and barely lit areas so we could see how much damage was done by hurricanes outside of the downtown area of San Juan. She was on cable television documenting night after dark hopeless night, speaking about what her neighbors needed. She asked for simple things like electricity, clean drinking water, and food. She showed viewers that her neighborhoods were drinking and bathing in toxic dump sites because they had nowhere else to turn. She wondered aloud whether anybody would help since the US government on the mainland seemed to be ignoring her pleas. Or worse still, US government representatives claimed she didn't know what she was talking about and she should (I'm paraphrasing here) sit down and shut up.
Observing Trump's response to the hurricanes' devastating effects in Puerto Rico and the mayor's pleas for help, we learned once again just how Trump handles major disasters when they involve folks who don't look like him. He doesn't. He belittles. He humiliates. He ignores. Most of all, he lies, congratulating himself for the "good work" he's done on the island. The latest information I read said about 50% of the population still don't have electricity, clean drinking water, enough food, or enough shelter. American banks are now foreclosing on homes where the owners have been out of work since the hurricanes and can't pay their mortgages. So much for the president's good works in Puerto Rico.
Permit me to introduce other canaries laboring in the coal mines that are America: Angela Davis; Anita Hill; Michelle Alexander; the young women who created Black Lives Matter movement, Nina Turner; the creator of the #METOO#MOVEMENT; Donna Brazille; and all the Black women who voted for Douglas Jones for Senator of Alabama instead of Trump loyal supporter Judge Roy Moore.
My advice to Black women: Let's continue to be Black and women in 2018. We will always be canaries in the coal mine. It's in our DNA to fight for ourselves and our sisters.
What else can we do but fight? RESIST, ENLIST, INSIST, & PERSIST.
Thanks for reading,
BL Wilson
Connect with BL Wilson at these links:
Blog: http://wilsonbluez.com
Facebook Business Page: https://www.facebook.com/patchworkbluezpress
Goodreads: http://bit.ly/1BDmrjJ
Twitter: http://bit.ly/11fAPxR
Smashwords profile page: http://bit.ly/1sUKQYP
Amazon's Author Page: http://amzn.to/1y7Ncar
Ask David: http://askdavid.com/books/10892