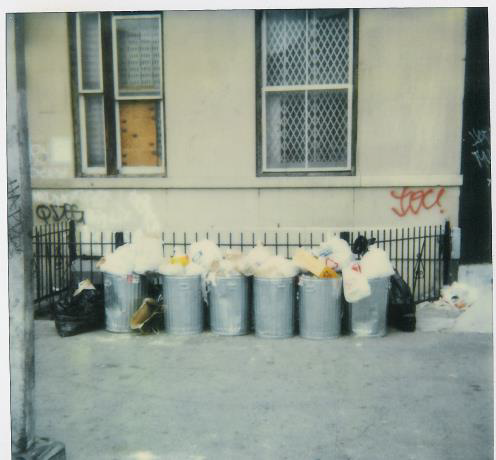 Melba's world seems filled with co-workers and tenants with addiction problems. How realistic is your portrayal of city workers and the people they provided a service?
I thought it was accurate for that time and in that field office. I'm not saying that everybody I worked with was addicted to something or that every tenant I met had a drug or alcohol problem. Back in the day, the majority of my coworkers and tenant weren't addicts. They were as chemically free as I am. In fact, without their help, the Crisis Management Program could not have succeeded in evicting drug dealers and chasing drugs out of the city's housing. Plenty of upstanding people lived city-owned housing and/or worked in Central Harlem. They still do. I wanted Melba's world to reflect some of what she saw in the communities and field offices she worked in thirty years ago.
If you had to do it all over again, would you take that first job with city housing?
Yes, I'd do it again. At the time, the job sounded exciting. Being a property manager for NYC gave me a chance to do something to help folks who weren't as fortunate as I was. I've never regretted my time in the field. I loved working in the field. It was never boring. Something was always going on. I never knew what to expect from day to day and I loved that part of the job too. The people I met through the years helped me understand the streets and kept me safe. They were such a warm, welcoming group of people. My only regret is that I didn't stay in touch with most of them once I gave up the field to work in central office. I hope this book will help me reconnect with them.
Let's change topics for a moment. How has Central Harlem changed from the Harlem you wrote about in your book?
I believe I mentioned some of the changes at the beginning of this interview. What I'm the most afraid of, my major concern is that Harlem has no historical society whose job it is to keep landmarks safe from developers and to campaign for their preservation.
There's only one man that I'm aware of who has taken on that role…Michael Adams. I've heard there are maybe a few others as well. I'm glad somebody stepped up to the plate, but it's too big a job for one man. I'm very much afraid that most of Harlem's Black history and buildings of historical value will be lost to progress and gentrification in a generation. That thought kept me writing the book.
The links are below for Mr. Jefferson's Piano & Other Central Harlem Stories:
Amazon Kindle: http://www.amazon.com/gp/product/B01KTTJYVM
Amazon Kindle UK: http://www.amazon.co.uk/gp/product/B01KTTJYVM
Amazon Kindle CA: http://www.amazon.ca/gp/product/B01KTTJYVM
Createspace: https://www.createspace.com/6465691
Smashwords: https://www.smashwords.com/books/view/659566
Book trailer: https://youtu.be/hiQj8jzE_3c
Connect with BL Wilson at these links:
Blog: http://wilsonbluez.com
Facebook Business Page: https://www.facebook.com/patchworkbluezpress
Goodreads: http://bit.ly/1BDmrjJ
Linked-in: http://linkd.in/1ui0iRu
Twitter: http://bit.ly/11fAPxR
Smashwords profile page: http://bit.ly/1sUKQYP
Amazon's Author Page: http://bit.ly/1tY3e27