Look for both novels Buildings, a New York love story and Second Chances, at love and murder due out on ALL HEART'S DAY, VALENTINE' DAY, February 14th.
Buildings, a New York love story is the tale of a single mother with three children looking for a good woman but can't see the best woman is right in front of her.
City building inspector, Maxine Simms finds Samantha Armstrong's children in a dangerous basement and brings them home slightly injured but no worse for the wear. She forgets to return the little girl's bike and it becomes the excuse to see Samantha again. The two women begin dating and things couldn't be better.
Maxine is crazy about Samantha and her children. The children, Emma, Timmy and Billy like Maxine and her scrappy little bulldog, Butchie, a great deal. Samantha thinks she loves Maxine until her ex, Sergeant Norma Higgins, pops back into the picture injured and in need of her tender loving care.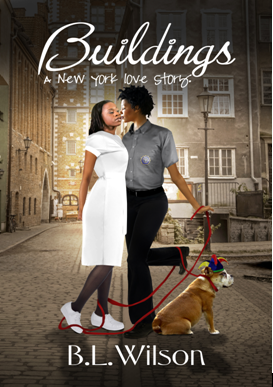 ASIN: B00SP718DI
ISBN-13: 978-1505847970
ISBN-10: 1505847974 
Here are the links for Buildings, a New York love story:
http://amzn.to/15B8Ye2 (e-book)
http://bit.ly/15Jg1Sp (book trailer)
In the sensual thriller Second Chances, at love and murder, a woman regains consciousness from a fifteen-month coma. She has a second chance at life while her killer has a second chance to murder her. Will the woman's assailant finally succeed in killing her before the cop, who reopens the cold case, can prevent the murder?
Lieutenant Gwen Weston "meets" playgirl, Dr. Angela Bennett, when she investigates an attempted murder on the doctor's life. Fifteen months before, a brutal assailant left Dr. Bennett to die on an isolated stretch of Harlem River Drive in New York City. The beating put her in a coma and Gwen was as surprised as everyone else that the woman could survive the extensive loss of blood and physical trauma.
After her investigation reveals no suspects, Gwen closes the doctor's case but maintains a monthly vigil at the coma clinic. When Angela regains consciousness and begins rebuilding her wounded body and chaotic personal life, Gwen reopens the case. Then one of Gwen's officers dies in a shootout. Angela becomes Gwen's confidant, and providing comfort becomes the pretext for the two women to draw even closer.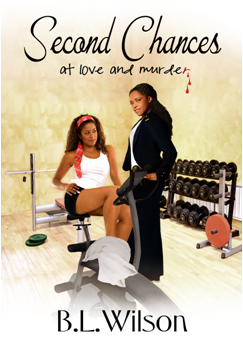 ASIN: B00SP5VJCU
ISBN-13: 978-1507707029
ISBN-10: 1507707029 
Here's the links for Second Chances, at love and murder:
http://amzn.to/1z036p1 (e-book)
http://bit.ly/1vckskm (book trailer)