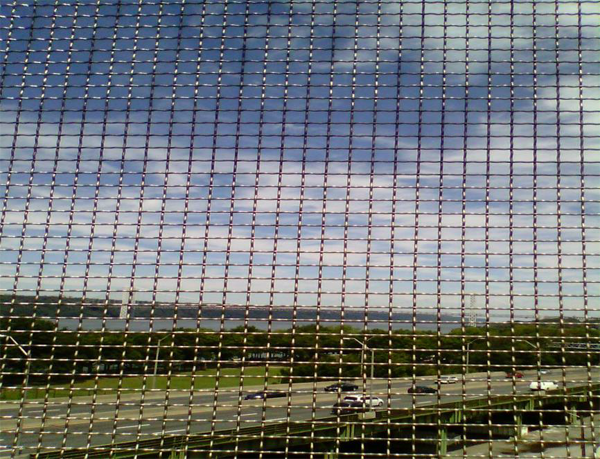 As a kid, my mother would take me and my siblings shopping for clothes in local department stores. Anything my mother, a home economist and a bit of a tailor, couldn't make for us, she'd buy when we had the money. I remember how excited my mother was when women were allowed to have store charge cards linked to their husband's money. My mother's first store charge card resembled an army dog tag. It was rectangular, made of metal, and smaller than the plastic encrypted credit cards of today. Hers had an assigned number. Her card also contained her first and last names along with her address, stamped into the metal face of the card.
Whenever my mother used the card to pay for something, a salesclerk stuck it into a small manual charge machine face up. Then the clerk placed a small, rectangular, handwritten paper invoice with triple carbon layers on top of the charge card. She slid a roller-like attachment over the invoice and the card so my mother's information would appear on the invoice. The salesclerks were always white women (back then, the sales staff wasn't integrated) and usually a great deal younger than my mother. When the clerks returned the card, they would always say, "Here's your card" and use her first name. They'd never say, "Here's your card" and use "Missus" along with her last name.
Sometimes, my mother would correct the young white salesclerk. She'd explain it was a matter of social graces to call a married female customer "Missus" and her last name. Most of the time, she didn't say anything to the clerk. Our ride home was silent and sad. The clerk's disrespect took the excitement out of our shopping experience. At six years old, I didn't understand the meaning of disrespect. I just knew my mother was enjoying the shopping experience until she paid for the items. Then she left the store angry or sad.
As I grew older, my mother explained the why of the experience. How she had earned the right be called Missus wherever she went. How certain white folks felt Black women never deserved the formal titles of Miss or Missus going back as far as our enslavement in this country. But I was young and I didn't want to hear her lectures. I didn't think titles and surnames mattered. As long as nobody called me the n-word, I tuned out my mother's words. I didn't care until it happened to me.
I was getting fingerprinted for a volunteer job with a city agency. When a young receptionist I'd never met before and was half my age called me by my first name, I ignored it. When she did it again, I stopped her. I explained how she had all my records in front of her, so she knew my date of birth as well as my first and last name. Then I said, "Call me Ms. Wilson." She said she always did that first name thing with everybody. I pointed to my gray hair, then my date of birth on the records sitting in front of her. I said, "I'm old enough to be your mother. Show some respect. Call me Ms. Wilson since you don't know me like that." I could tell she still didn't understand the why of my request, but she did as I asked.
Fast forward three years. When I heard the young widow Myeisha Johnson of fallen soldier Sgt. La David Johnson claim President Trump never said her husband's name, I believed her. I understood exactly what she meant. I noticed how the president, when giving his first version of the events, never spoke her name either. He kept referring to her as the widow this and the widow that. He too had her husband's records in front of him when he made that infamous call and still never referred to Mrs. Johnson by her name.
I thought back to my mother's experiences with disrespect over sixty years ago and her simple but powerful words, that Black women deserve to be respected and called by our well-earned titles and our last names.
Thanks for reading
BL Wilson
Connect with BL Wilson at these links:
Blog: http://wilsonbluez.com
Facebook Business Page: https://www.facebook.com/patchworkbluezpress
Goodreads: http://bit.ly/1BDmrjJ
Linked-in: http://linkd.in/1ui0iRu
Twitter: http://bit.ly/11fAPxR
Smashwords profile page: http://bit.ly/1sUKQYP
Amazon's Author Page: http://bit.ly/1tY3e27
Ask David: http://askdavid.com/books/10892