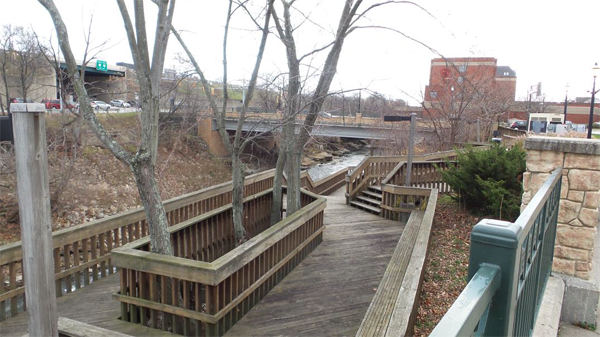 It was 1999. I was in graduate school when I first started to write Sweet Sarah's Bluez. Watching a movie entitled The Education of Rita starring Michael Caine and Julie Walter was a requirement in one of the orientation classes I attended. The movie introduced an uneducated, lower-class working woman who is tired of her life as a hairdresser. She decides a higher education would lift her out of her boring job and her uneventful life. She applies for a college-level literature course and expects to gain admittance with barely a high school education.
The movie traces Rita's transformation from a nearly illiterate woman to thoughtful analyzing, well-read woman. Along her journey to earn a higher education, she meets a cold-hearted, alcoholic, literature professor with whom she falls in love. The professor helps her see the world in a critical way while she helps him view the world as kinder and warmer. The film ends with Rita completing the first in a series of English Literature courses. She decides to continue her education but along the way, she loses her lover the professor, her husband and her best friend.
I wanted to write a romantic comedy story about a 40-year-old, Black female, city tow operator who has doubts about her sexuality as she decides to return to college to earn a degree. I'd recently seen a female tow operator towing scofflaws to one of the police impound lots along the Westside Highway. I decided right then, I'd found one of the main characters in my story. The other protagonist was the college professor who created scholar's program that offered college degrees to older city workers.
To make my story more interesting, I needed a ploy to get the women in a compromising position before the tow operator enters the scholar's program. I had the tow operator help out a stranded motorist one snowy night. The motorist turns out to be the professor.
Two women date over a short period then sleep together once before classes beginTwo women date over a short period then sleep together once before classes begin. The comedy begins when the tow operator discovers, the professor and her one-time lover, is now the main instructor for her literature course 101. Add to that development, the literature department head is the professor's ex-lover who wants her back and will do anything accomplish that goal.
I wanted to make the tow operator's journey into higher education memorable, poignant and humorous. Thus I created Sweet Sarah's Bluez.
Connect with BL Wilson at these links:
Blog: http://wilsonbluez.com
Facebook Business Page: https://www.facebook.com/patchworkbluezpress
Goodreads: http://bit.ly/1BDmrjJ
Linked-in: http://linkd.in/1ui0iRu
Twitter: http://bit.ly/11fAPxR
Smashwords profile page: http://bit.ly/1sUKQYP
Amazon's Author Page: http://bit.ly/1tY3e27
Ask David: http://askdavid.com/books/10892