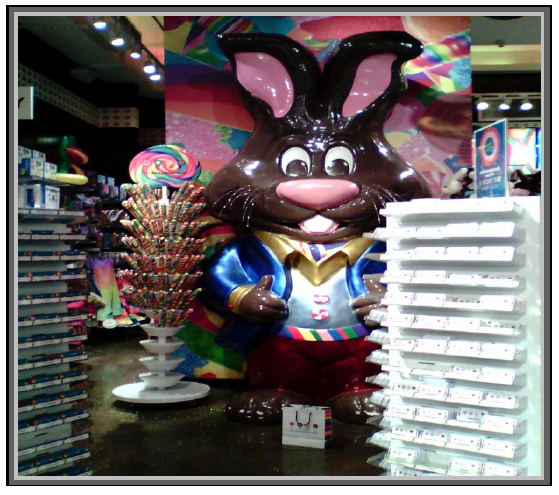 I was leaving my apartment to go outside. I live in the Big Apple on the top floor in an elevated building. I have an amazing view of the New Jersey shoreline, the George Washington Bridge and beyond to the Palisades. And of course, I can see freight ships, tugboats and the occasional pleasure craft on the Hudson River moving both south and north from my window. Anyway, the elevator stopped one floor below me to pick up passengers. Three young men stepped on the elevator and nodded at me. They looked to be in their early twenties. Two of the men were engaged in a conversation while the third was into his cellphone, poking and swiping and staring at the screen. The other two young men stopped talking to pull out their cell phones to do the same thing.
This wasn't the first time I'd ridden from the top floor to the first floor in nearly total silence with my new neighbors. I say new neighbors because my building along with hundreds of buildings in my Hamilton Heights neighborhood are undergoing substantial changes. It's not so much the new construction as the reimagining of my neighborhoods that I see. Remodeling and changes, I'm not sure I like.
I could complain about the stolen parking spaces the state park and the city's MTA bus stops snatched from us Riverside Drive motorists some twenty years ago. Now, it's the Citi-bike program and zip car parking spaces, that have taken more parking spaces.
As a woman who enjoys walking and driving around her neighborhood, I could complain about the 99cent stores going out of business or already gone. The small bodegas and Korean stores with their hanging bookbags and shopping carts
have disappeared. The small Spanish restaurants, Chinese takeout places, and inexpensive pizza places that I used buy a quick dinner or eat decent breakfast, have been replaced with fufu outdoor eateries and gourmet bakeries. Even Burger King disappeared from my neighborhood. Now, it's a reimagined this or that. My corner Mickey D's has been remodeled to do touchscreen ordering.
What really bothers me most is lack of connection I feel with my new neighbors, both inside and outside my building. If I don't make conversation and keep it going, I share a silent ride to the lobby with folks I don't know. These same folks expect me to allow them entry into the building when they've lost their keys or access cards or want their friends to come through the front door.
While I know some folks would call my gripes, the cost of progress. Or folks would say how I should be happy because changes like these show a neighborhood coming 'up' in the world. In answer, I'd say there was nothing
'down' about my neighborhood or my old neighbors years ago. I'd say I like the discussions I used to have on the elevator with the folks I knew. I'd say how I liked standing on the long stoop in front of my building discussing this and that with my neighbors. I've some of the most interesting conversations with my neighbors while we were waiting for the mailperson or opening our boxes and reading our mail. I'd say, how much should progress cost? I'd say, is this end of NICE?
RESIST, ENLIST, PERSIST, and ORGANIZE.
Thanks for reading
BL Wilson
Connect with BL Wilson at these links:
FB page: https://www.facebook.com/patchworkbluezpress
Goodreads: http://bit.ly/1BDmrjJ
Twitter: http://bit.ly/11fAPxR
Amazon author page: http://amzn.to/1y7Ncar
Smashwords Author Page: http://bit.ly/1tY3e27
Ask David: http://askdavid.com/books/10892
Lesbian Authors Guild: http://lesbianauthorsguild.com
IAN author web page: http://bit.ly/11bhtdz