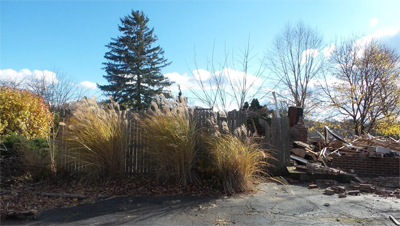 When I wrote If Only, I could love again I had just broken up with my girlfriend of eight years. Actually, my girlfriend had broken up with me. She left me for some big, manly-looking female nearly thirty years younger than me. All the while she was backing away from me, my-ex kept claiming nothing was going on between her and the big witch. I knew better, I just couldn't do anything. I suggested couples counseling or one-on-one counseling, and spending special time with each other. I even suggested giving up my writing but my ex-girlfriend had fallen in love with somebody else and there was nothing I could do about it. So anyway another weekend was coming up. I was feeling lonely, depressed and generally sorry for myself.
Thank God for my friend Sheila and her two friends who invited me to hang out with them in the Village. We stopped by the LGBT Center and two women's bars, Henrietta Hudson and Crazy Nanny's (which has since closed). Somewhere between the three places, I spotted this tall, bald, well-built brown-skinned woman about the color of a ripe pecan. She wore fitted blue jeans stretched over nice tight a basketball ass; a white t-shirt that emphasized pretty breasts, black boots, and large, silver hoop earrings.
Goddamn the woman looked so sexy I wanted to leap out of Sheila's caddy and follow her down the street! I wanted to ask her name then find out if she had a woman. Where she lived. How she lived and what she did and anything else I needed to know.
Alas I was too shy. I just sat in the back of Sheila's caddy watching her saunter on down the street and I thought. If only I wasn't so shy, or so speechless or so cowardly or just fill-in the blank, I'd know where she lived or I'd ask her for her phone or I ask her to share a cup of coffee with me.
IF ONLY, is available for pre-order 10/23/16 on Kindle. The release date is 11/02/16.
Thanks for reading this. BL Wilson