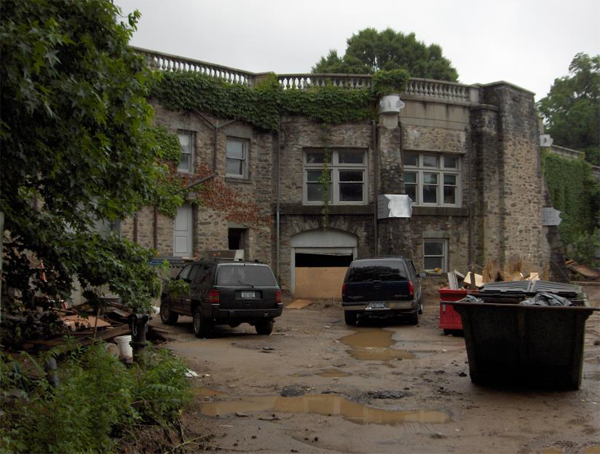 On Thursday, October 11, 2018, I caught a snippet of one of the oddest sights I'd seen and heard in the White House in quite a long time. Kanye West startled President Donald Trump by hugging him. I was startled too. It was obvious to me that the president was uncomfortable with Kanye's hug. He wasn't quite sure what to do with his own hands, which he raised in the air rather than return Kanye's hug. The president finally resorted a friendly man-to-man back slap when Kanye finished the hug. I was surprised the president allowed the embrace in front of all the cameras. I'd read somewhere he was a germophobe. I was surprised he didn't try to do a strongman handshake as he'd done before that pushed Kanye away or prevented the embrace altogether.
I grew curious. What was Kanye doing in the White House? I knew he wasn't an international leader of another country, nor was he a representative of any community organization. Why was he hugging the president? Why was he wearing that red MAGA cap in front of the cameras? Why was Jim Brown, the famous running back from the fifties, sitting next to Kanye? Who was the young Black woman sitting on the other side of Kanye?
I went on the internet to find out more. It took me a while to find the entire meeting from beginning to end between Kanye and the president. Most of the news sites offered five to ten minutes or just the highlights of their meeting. I finally viewed the entire meeting, which lasted close to thirty minutes before the president ended it, claiming they would be speaking more at lunch.
By the time I'd seen the full version, talking heads, media experts, current event pundits, and other celebrities, mostly men and women of color, had already weighed in. Most of them were aghast at what they saw as Kanye's rather erratic behavior. I remember hearing the complaints "it's a minstrel show" or "he needs
to read a book" or "he doesn't know his people's history."
Only one newscaster, a Black woman, mentioned something that I had considered too. She hinted that Kanye might be in the throes of an emotional issue. She referenced that he'd recently admitted he was bipolar but decided not to take his meds. I don't remember reading if Kanye said why he wasn't taking the meds. I do remember thinking this could have been a teachable moment about mental illness in America. Especially, since one of its victims, Kanye West, willingly volunteered that he had the disease.
That teachable moment didn't happen. However, I did think about my own family and our battle with mental illness. I'm a baby boomer born and raised in the fifties and sixties. Back when I was growing up, folks hid their mentally ill relatives. It was a family secret. They didn't talk about them at the dinner table.
They sent them away somewhere just they did with teenage daughters who were pregnant and unwed. There was so much shame attached to mental illness, nearly as much as there was with unwed mothers. Folks did allow the unwed teenage mother back into the family fold. As soon as the child was born and put up for adoption, the family invented a cover story for their daughter and life went on.
In contrast, family members diagnosed with mental illness were forever lost in the system's institutions or shut away in the family home. My aunt, my mother's older sister, was institutionalized in a place called Hawthornden State Hospital. The hospital went by other names, such as first as Cleveland State Hospital, then Northern Ohio Lunatic Asylum, then Hawthornden State Hospital, and currently known as Western Reserve Psychiatric Habilitation Center.
What I remember most about going to visit my aunt at Hawthornden State Hospital in Cleveland was how the visit made my mother feel. Not knowing anything about mental illness, I enjoyed the long trip there and back. My mother would pack a special lunch for me, my big sister, and my little brother the night before our visit. I'm sure she had conversations with my father about going, but he never went with us. It was always just my mom and us kids who went to visit my aunt. We were probably around 12, 10, and 8. My mother was happy and smiling when we left our house to make that hour-plus drive to Hawthornden. On the way back, my mother was so sad and in tears, always in tears. Many times, she pulled over to the highway's gravel and dirt shoulder and wept. We didn't understand what made her so sad and she never explained the why of it.
A few years later, my aunt came to live with us. I witnessed first-hand what it was like living with a person diagnosed with schizophrenia. It wasn't a pleasant experience. It was especially worrying, since neither my mother or my father, who was a doctor, explained her disease or its symptoms or how the disease might present itself. We were all teenagers by then.
I remember how we did deliberately crappy things to tease my aunt. There was this one song on the radio she absolutely hated. The words she heard in her head weren't the words of the song. Whenever the DJ played that song on the radio, one of us kids would turn it up loud and sing the words even louder. We made my aunt run out of the room in fear.
I'm ashamed to admit we thought it funny we could do this to a grownup, so we continued to do it. One of my parents finally caught us, and we were punished but never told why what we did bothered my aunt so much. I was an adult before I learned what was medically wrong with my aunt so long ago. I'm not criticizing my parents for not explaining my aunt's medical issues to us kids. That simply wasn't done when I was a kid. Children were literally seen but not heard back then. Children didn't mess with adults the way we did to my mother's sister. We sensed there was something odd about her and it's why we teased her endlessly.
Remembering my own unpleasant experience, I can understand why Kanye wouldn't want to accept his diagnosis of bipolar. Or that he'd stop taking meds that might make him feel less than himself or cause him to gain weight. That he'd rather accept the sleep deprivation diagnosis another specialist had given him because it had less negatives attached to it. I'm sure there are many folks in the world who are now just like me when I was a kid. They wouldn't understand mental illness and would do more than just tease Kanye about it.
I am concerned that Kanye chose Trump as his father-like hero. I wonder if Kanye knows that Trump was planning to cut the 2019 Fiscal Budget request for Department of Health and Human Services, which includes funding for mental
health. The request is for 68.4 billion, which is 21 percent less than the funding for Fiscal Budget Request for 2017 enacted level.
Remember to RESIST, ENLIST, INSIST & PERSIST.
Thanks for reading,
BL Wilson
Connect with BL Wilson at these links:
Blog: https://wilsonbluez.com
Facebook Business Page: https://www.facebook.com/patchworkbluezpress
Amazon author page: http://amzn.to/1y7Ncar
Smashwords Interview page: http://bit.ly/1sUKQYP
Smashwords Author Page: http://bit.ly/1tY3e27
Twitter: http://bit.ly/11fAPxR
Goodreads: http://bit.ly/1BDmrjJ