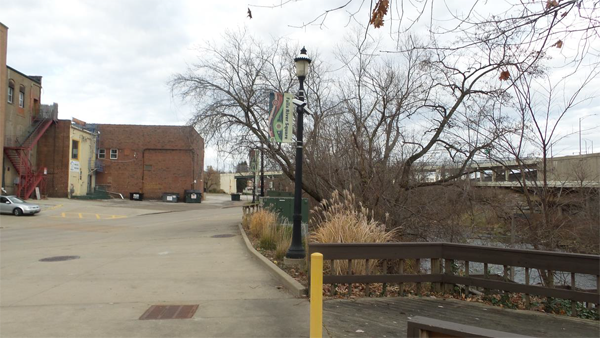 I was listening to an old song by Don Henley as I drove along the FDR heading home from work. The main song chorus goes something like this: Kick 'em when they're up. Kick 'em when they're down. Kick 'em all around. And I thought, Hey, Don, you took the words right out of my mouth. That's exactly how I feel every time I go to work now.
When did I become a disposable employee? When did I become somebody you could blow your nose on and then cast away like a used tissue? A worker that you could squeeze and squeeze like that last drop in a packet of ketchup until there was no energy or spirit left—just an empty shell to dump in a corner trash can until it retired.
When I first started working for Queen Bee, the work was a challenge. I love being challenged and so I loved coming to work. Why was it challenging? I was a writer who wasn't confident in her skill set yet. Oh, I knew that I could write. My master's degree from Baruch College declared that much as did the framed certificates hanging on my office wall. But the only thing I'd written for my field job beside reports and memos was a brochure and a companion manual about reorganizing a CM Program in the site offices. It had taken me and two coworkers the better part of a year to write. No one had read it and I'm fairly certain nobody used it either.
The CM Program was on the downslide within the agency since managing property was no longer its primary mission. The agency was divesting itself of city-owned property at a rapid pace. Soon there would be no need for what I did as a director in one of the CM programs. The first Black commissioner of my agency visited my site office and confirmed what I suspected about the precarious nature of my current job. That was when I decided to return to school to upgrade my skills, earning a Bachelors and a Masters in the process.
I won't tell you how disappointed I was when I first exchanged my combats boots and jeans for business suits and pumps. That was when I left the field and came down to headquarters to work for the suits. I won't tell you how miserable the first three years working for the downtown suits—the very people I despised so much when I worked in the field—was for me. Let's just say I managed to survive with my common sense intact. When the offer came to leave the suits and work as a writer in a reorganized education unit, I jumped at the chance. I wanted the job very badly because I'd heard the new Director of Operations (DO) was a former field person like me. I was certain that we'd have no trouble communicating since we'd come from the same agency roots. How could I have been so wrong? Everything the new DO told us:
We're all family here.
Family does for one another.
Family never airs dirty laundry to outsiders.
I'm submitting your name for a raise because you're family.
It was all lies, packaged to sound so true. I believed in her and so I was loyal to her mission of educating the public with watered-down classes. I even helped split valuable courses into three and four parts, diluting their strength for no other reason than to make the queen's resume look more important. She could claim she ran an education academy with 140 courses instead of an education unit with 30 to 40 solid core courses.
All I want now is to leave this imaginary world before I get tainted and tarred by the dirt of it. I want to go back to the field where I started, but I'm of two minds. Here's my dilemma. I love the field or at least the field I remember from years ago, but I also love writing. Field work was where I'd been the most comfortable until now. It was where I could see what I'd done to help people. The field of yesterday that I enjoyed such certainly isn't like headquarters of today where I've had to imagine the faces of the people I've "helped" because they don't really exist except in some suit's brain.
While I loved the field, I also love what I'm doing right now. In the eleven years that I've been at HQ, I discovered I have a talent for writing. I've designed well over 80 housing courses. I've helped write several grants and created numerous how-to-booklets, brochures, and teaching aids. I taught a few youth classes on construction math, resume writing, and interview skills. What I'm the most proud of is the training program for problem landlords that I created from scratch and the accompanying textbook, workbook and law guide.
I know I ought to leave this unit where I've been at peace for the last eight years, but like the songs says, "breaking up is so hard to do." I doubt that I'll find another place that can fulfill my need to write and expand my skill set as this unit has done for me. I don't know, maybe it's time for me to retire. Nah, I got bills to pay and I still haven't written that best seller yet. I promised myself I'd do that before I left city government. You know what I mean. Go down in a blaze of glory and all that jazz. Do I ever feel like a used tissue today.
HAPPY LABOR DAY!!!
Thanks for reading my thoughts back then in 2009. They still apply to today's workers.
BL Wilson
Connect with BL Wilson at these links:
Blog: http://wilsonbluez.com
Facebook Business Page: https://www.facebook.com/patchworkbluezpress
Goodreads: http://bit.ly/1BDmrjJ
Linked-in: http://linkd.in/1ui0iRu
Twitter: http://bit.ly/11fAPxR
Smashwords profile page: http://bit.ly/1sUKQYP
Amazon's Author Page: http://bit.ly/1tY3e27
Ask David: http://askdavid.com/books/10892