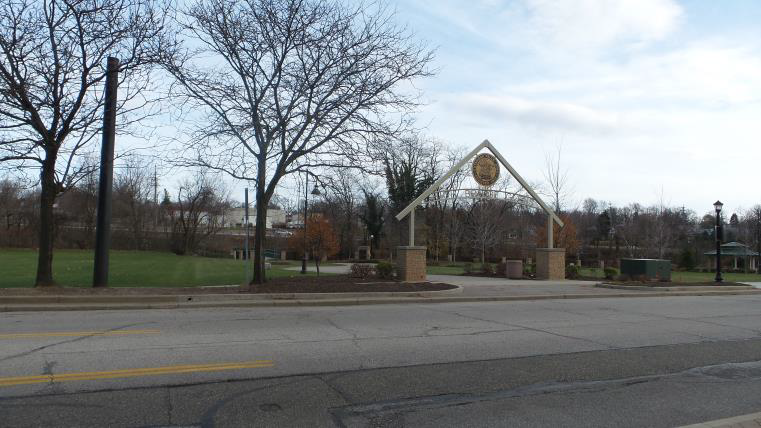 Well, it finally happened. What I'd been wishing for but dreading too happened yesterday. I guess you could say the suits got the ball rolling over me the day before (Wednesday, April 29, 2009) or at least that was when they officially sent me THE EMAIL.
The message on THE EMAIL was short and bittersweet. The subject matter at the top read Updated: Personnel, whatever the hell that meant. The location was room 6C4—next-door to my old stomping ground when I first started working for my new Queen Bee. The original meeting date was scheduled for noon the next day (Thursday, April 30, 2009). The required attendees were me, Queen Bee, her minion Deputy Director (DD) and the New Kid-on-the-block who worked for Queen Bee's boss, known as Big Boss. Rounding the panel of inquisitors, also known as suits, was a quasi-personnel representative. I considered her half-assed because she never worked a day in our Human Resources Division. She wasn't familiar with employment rules and regulations. She also reported to Big Boss, but her assignment now was to take meeting notes.
Later, the meeting was changed to 3:30 pm because the incompetent suits had scheduled two separate "personnel updates" for the same time and place. If the meeting notice appeared top heavy with all those suits in attendance and then me—it was. The implementation of the meeting was a little crazy too.
First of all, when I see that many suits sitting in a circle across from me in a tiny room where two, maybe three people can sit comfortably but not five people, I figure I've done something really wrong. Maybe I caused a tenant's death or gave somebody a grievous injury. That was how I felt with four sets of accusing eyes watching me as I entered the twice-as-big-as-a closet room with a round conference table jammed into front.
As for the topic, what is "Updated Personnel"? I was about to find out as the New Kid invited me to sit. I wanted to stand, but he said sit, so I sat. I'd been annoyed earlier when I first read THE EMAIL and wondered why so quick. Suppose I wanted to prepare something for the meeting?
The urgency of the email didn't give me time to do that. I suspected the meeting might be a job interview since over half of my remaining coworkers had been told they were being redeployed.
Why are so many people here for my interview? I wondered as I sat down. I'd been working for this agency 34 years. I'd been interviewed for 10 jobs and I'd never had more than two interviewers. The New Kid took about 15 minutes to mention redeployment three or four times, assure me I hadn't screwed up and killed or maimed anybody, and offered to send me to the kingdom of men, also known as Enforcement Services. Oh God, how I hated writing the training manual for that division. And they hated that a woman knew as much about property management, maintenance, and inspections as I did. At the time, I was a field worker for twenty years and lived to tell it. I did learn something from the experience. Now it looked like I'd be sentenced to work in the kingdom of men until I retired.
My mind was quickly scrolling down my mental list of options as the New Kid continued to blab on. When he took a breath, I mentioned how I'd been working out of title as a writer for Queen Bee, but I didn't expect that to continue. With redeployment, I expected to return to my supervisory title in a property management division and not the limited area known as Enforcement Services. I don't think the New Kid liked my remarks too much, but Queen Bee grinned as if I struck a blow for freedom or something.
The meeting ended shortly after that with the New Kid handing me a letter. The letter was supposedly a typed version of what he'd just said, except the part where he'd offered to send me and few other things weren't included. I said something like, "Oh this wasn't as bad as a root canal" as I left. DD giggled at my words, not knowing the rest of my silent thoughts. "No, it wasn't as bad as a root canal. It was far worse!"
Four suits needed to deliver one crappy redeployment letter to one civil servant. What a waste of management resources. No wonder the city—hell, the entire nation—is in trouble. Do the suits ever do anything right? Oh, forget them! I have bigger problems. How I'm gonna get back in the field without joining the ranks of the kingdom of men?
Thanks for reading my thoughts back then in 2009. They still apply to today's workers.
BL Wilson
Connect with BL Wilson at these links:
Blog: http://wilsonbluez.com
Facebook Business Page: https://www.facebook.com/patchworkbluezpress
Goodreads: http://bit.ly/1BDmrjJ
Linked-in: http://linkd.in/1ui0iRu
Twitter: http://bit.ly/11fAPxR
Smashwords profile page: http://bit.ly/1sUKQYP
Amazon's Author Page: http://bit.ly/1tY3e27
Ask David: http://askdavid.com/books/10892