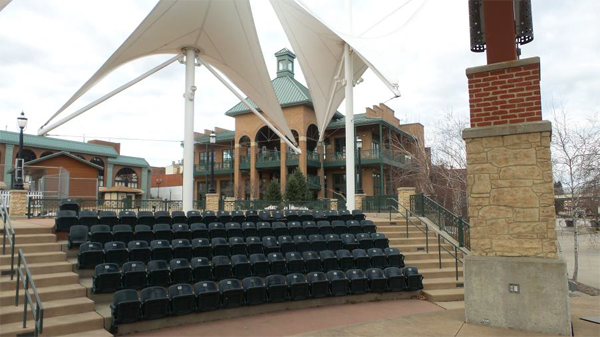 "First of all, I am not writing this note to start a fight with you, or to judge you. It is just a question that has been on my mind.
From what I have read, there is a school of thought throughout the LGBT community that being gay is not a choice that gay people make. It is something that they are born with, and they know from a very early age that they are gay. It is not something that they can turn on or off like a light. If this is true, why did you marry me? If you knew in your heart that you were gay, wasn't marrying me and then having a child with me wrong?"
Those were the words in my ex-husband's email that got me to thinking. I wondered how I might answer him. This should be easy, I thought. I'm a writer. I use words to present my arguments and defend myself, don't I? I answered my own question with a loud YES, I can do this. Jump forward six months. It was late August, hot and humid, but I still hadn't answered ex-husband's email. I asked a couple of friends what to do.
I read the email to them over the phone. One of my ex-lovers said I should mess with his head. She suggested that I make him think he was responsible for my change in sexual orientation. Another friend was indignant that he would dare write to me. After all, wasn't this the same idiot who couldn't keep his hands to himself? she said, ending the conversation a minute later. I went another six months thinking about what to say, but I still didn't answer his email. Six months turned into a year and a year turned into several years.
I admit I did consider blaming my sexual orientation on the physical abuse I suffered while married. I stayed married for nine years to a man some eleven years older than I was. He was more experienced than I was in many areas. He worked for the city for over ten years when we met. I had just gotten a job with B. Altman's executive "flying squad," which was a unit for young, college-educated new hires the store thought would be their future executives. He didn't have a college degree while I had nearly two years at OSU before I dropped out and moved to New York City's Harlem, where we eventually met.
In my mind, I write back to my ex-husband and say, You were so abusive that you beat me into choosing relationships with women over men.
The truth is, I really didn't know I was gay when I married. At twenty-five years old, I didn't know I was gay. I didn't know much else either. My husband was my first sexual partner and my only partner for fourteen years. I hadn't thought that much about my sexual orientation. I always thought I loved young men. I dated them in Ohio where I'm from and in New York, my newly adopted city as well. Like most young women in the late 60s and early 70s, I assumed I'd meet a man, fall in love, marry, make babies, and live happily ever after.
I did meet a man eleven years older than myself, whom I loved madly and who was to become my husband. He could do no wrong as far I was concerned. He was the perfect man for me. I wouldn't listen to the warnings from my family or long-time family friends or my own friends. When he met my parents, they doubted that I would ever marry him. He didn't seem to be my type, my parents said. I argued that my parents didn't understand how wonderful he was. My friends begged me not to marry him, as he had made advances to several of them while we were engaged. I scoffed at them, arguing they were just jealous of my newfound happiness. My godparents refused to attend my wedding reception in protest. I persisted. I married my "special man" despite all the objections ringing in my ears.
The first seven years of my marriage were fairly decent, but the last two were sheer hell. My ex-husband proved to be the nightmare folks were trying to warn me he would be. My nine-year marriage ended in a physical assault, a permanent order of protection against my husband, and a quick divorce for me. I survived my bad marriage physically, but mentally, I didn't have much faith in my own judgment. I felt betrayed by my ex-husband's actions. How could he do what he did to me? How could I allow him to do what he did to me? How could I trust myself to find somebody better? I'd better stop looking and just be happy I survived when other battered women did not.
That was exactly what I did. I stopped looking and I stopped dating. For a long time, I stayed unattached because I was afraid to risk another painful, possibly fatal mistake. I had a child to raise. I went to work every day to earn money to help me raise my child. Yes, I had friends, but they were work friends. When I left work, I also left my friends there. I had a child to keep me company. I lived a quiet, single, straight asexual life until I turned forty-seven years old. This is how I would answer my ex-husband's crappy, judgmental question.
HAPPY GAY PRIDE MONTH!!!!
Thanks for reading
BL Wilson
Connect with BL Wilson at these links:
Blog: http://wilsonbluez.com/blog/
Facebook Business page: https://www.facebook.com/patchworkbluezpress
Goodreads: http://bit.ly/1BDmrjJ
Linked-in: http://linkd.in/1ui0iRu
Twitter: http://bit.ly/11fAPxR
Amazon author page: http://amzn.to/1y7Ncar
Smashwords Author Page: http://bit.ly/1tY3e27
Ask David: http://askdavid.com/books/10892