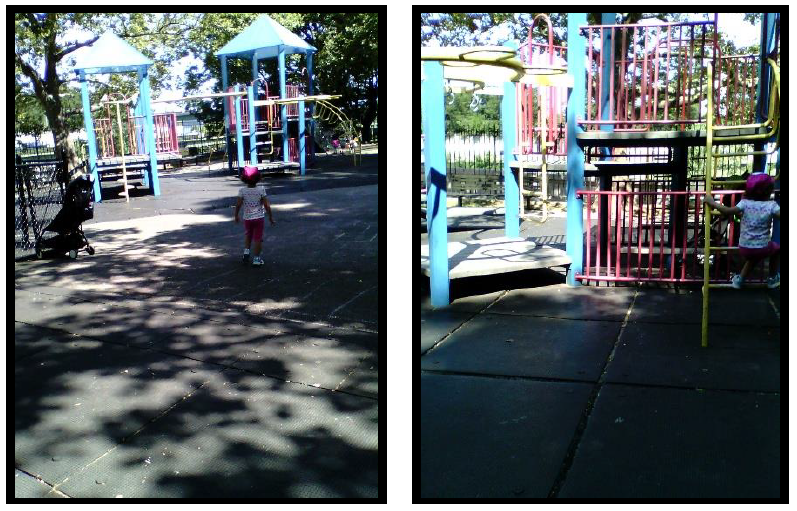 As a kid, if anybody asked me what my favorite elementary school class was, I'd always answer how much I loved recess. My mother would interrupt the conversation to correct me. She'd say recess wasn't a class, but I remained steadfast. I'd mumble under my breath, "If recess isn't a class, it oughta be."
The reason I loved recess in the wintertime so much was that I had the freedom to release the tomboy I felt screaming to be outside. That part of me wasn't allowed be out any other time. I should explain. I came from a family and a time when young girls were expected to wear dresses to school, at home, at church, and even at play. Girls wore dresses everywhere.
Of course, since girls dressed like miniature ladies, they were supposed to act like them as well. That meant no ball playing, including foot races, baseball, football, or basketball. In my elementary school, nobody knew what soccer was, so I didn't play that game either. Girls could play dodgeball, red rover, jump rope, tag, hide 'n' seek, and jacks, but no marbles, a game in which I excelled, and other games that didn't involve the running around I loved to do.
In my case, my mother said I couldn't wear T-shirts, flannel shirts, or other casualwear, such as jeans or slacks, in school unless there was snow on the ground. If it snowed, I was in seventh heaven. I could wear flannel-lined jeans to school under my dresses. At recess with those jeans on, I could act the fool. I could body surf on last night's water leaks or wet snow that turned into today's icy slides. I could throw snowballs. I usually didn't, fearing bigger, older, stronger boys might retaliate. Or I could build snowmen or play tag on the slick frozen ground and try not to fall, or we could invent and play any other winter games that came to mind.
We lived in the country, so my school had a large playground behind the school made of dirt and sand. There was also a huge amount of wooded acreage we were allowed to play in. With the other kids, I built sod, roofless houses and wood and mud forts. I never could figure out how to install roofs on the stuff I built that wouldn't collapse. I can laugh now because it never occurred to me or my playmates to use tree branches and twigs spread across the mud forts and sod houses as roofs.
As I think about all the childhood games I played back then, I realized how equal everybody was on that playground. I was the only Black kid on the playground unless my sister or my brother had the same recess time, yet my playmates didn't seem to care about that. We just played whatever game we were into at the time. That was also the only time I remember not being so aware that I was a tomboy but still a girl playing among mostly boys. That I was a Black kid playing among all white kids without much of a problem. Yes, there was name-calling on the playground, but when you're playing and having fun as I was, it kind of rolled off my back. The racism and sexism inside the classroom was another story.
When I read an article about using schoolyard games to help combat bullying in schools nowadays, I thought: what a marvelous idea. I also thought how all of us grownups could use a bit of old fashioned playing games in the schoolyard to tone down the rhetoric and divisiveness in this country of ours.
What do you think?
Thanks for reading.
BL Wilson
Connect with BL Wilson at these links:
Blog: https://wilsonbluez.com
Facebook Business Page: https://www.facebook.com/patchworkbluezpress
Goodreads: http://bit.ly/1BDmrjJ
Linked-in: http://linkd.in/1ui0iRu
Twitter: http://bit.ly/11fAPxR
Smashwords profile page: http://bit.ly/1sUKQYP
Amazon's Author Page: http://bit.ly/1tY3e27
Ask David: http://askdavid.com/books/10892