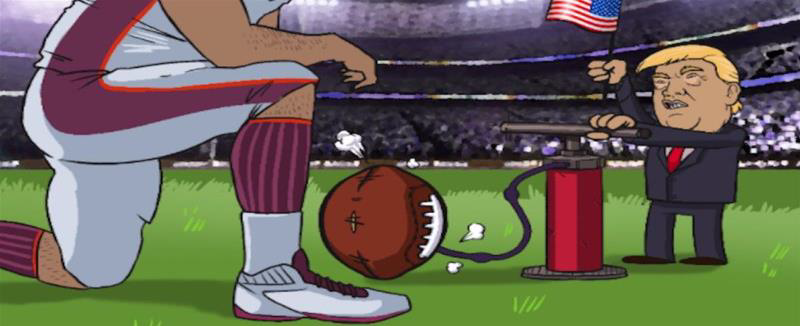 Sports have been the place to make the biggest statements about the myth of group supremacy and the hope for social equality, writes Sims [Take a Knee, by John Sims/Wilson Palacio, 2017]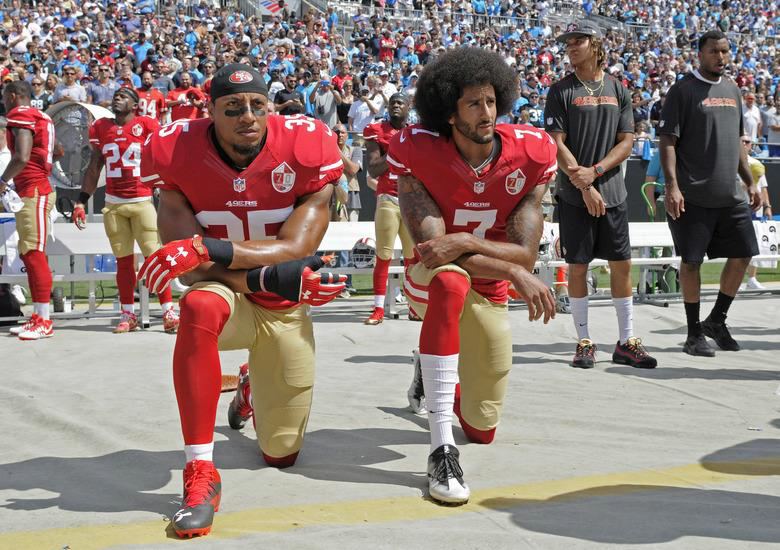 Colin Kaepernick (7) and Eric Reid (35) were the forefathers of the recent protest movement of taking a knee during the national anthem. (Mike McCarn/AP). Originally published September 22, 2016 at 8:57 pm in The Seattle Times.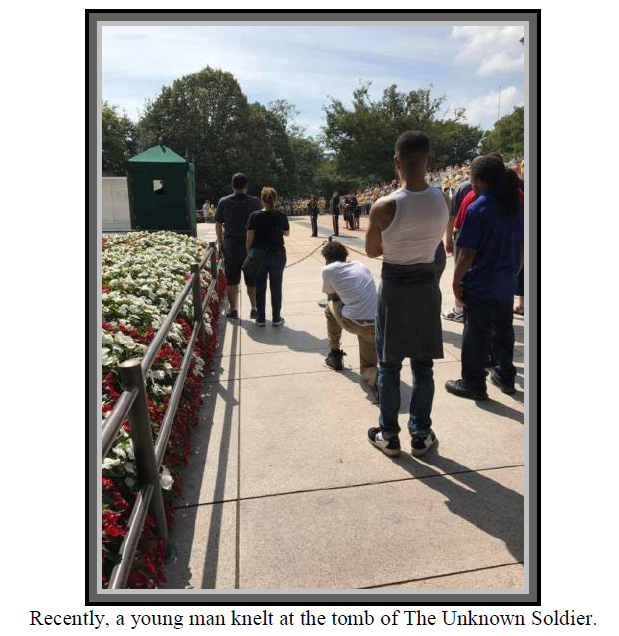 This is short essay is not about celebrating the national anthem not is it about whether kneeling is patriotic or not. Taking a knee is about no longer standing for violating Black folks' right to life in these United States. In addition to not being killed for your beliefs or your race or gender, these rights include: The right to free speech which means the right to protest. The right to protest includes the freedom to "take a knee" during the national anthem or at the Tomb of the Unknown Soldier without penalty such as job loss or loss of life.
As Carol Hanisch said in an 1969 essay she wrote and was published in 1970, "The Personal Is Political." The essay and others that followed, made the connection between everyday life experiences of the individual and the larger society and its politics. I believe kneeling during the national anthem or at other national historic places is the perfect vehicle for bringing the personal experience of lots of African Americans to the rest of American society. Kneeling makes a much needed statement, shining a light on dark, hidden things most White Americans don't like to see let alone discuss. What do you think?
Thanks for reading
BL Wilson
Here are the links for: BED 4 SALE but integrity isn't:
Amazon Kindle USA: http://www.amazon.com/gp/product/B075VKPJGH
Createspace: https://www.createspace.com/7591735
Smashwords: https://www.smashwords.com/books/view/749689
Book Trailer: https://youtu.be/lwG3gYJfCa0
Ask David: http://askdavid.com/reviews/book/lesbian-romance/15366
Connect with BL Wilson at these links:
Blog: http://wilsonbluez.com
Facebook Business Page: https://www.facebook.com/patchworkbluezpress
Goodreads: http://bit.ly/1BDmrjJ
Linked-in: http://linkd.in/1ui0iRu
Twitter: http://bit.ly/11fAPxR Smashwords profile page: http://bit.ly/1sUKQYP
Amazon's Author Page: http://bit.ly/1tY3e27 Ask David: http://askdavid.com/books/10892