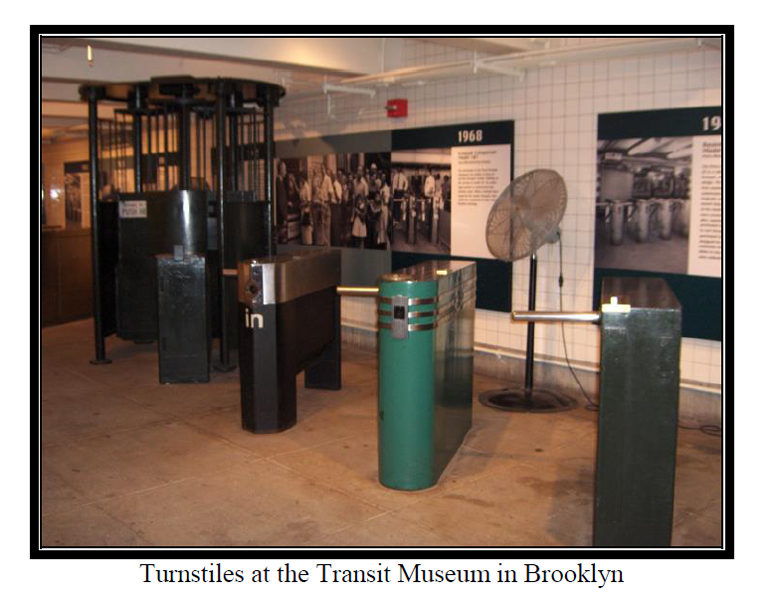 I wasn't going to write about this. It was too scary for me to contemplate but every time I took the subway, I saw her desperate face so I had to put fingers to keyboard and punch out this story. I'd left work near the Brooklyn Bridge as usual and caught a west-side train at Chambers Street. I like to walk so I strolled through the park at City Hall with its magnificent fountain and old-fashioned faux gas lighting, crossed several streets and headed west on Chambers Street. I could take the express train uptown to upper Harlem, renamed Hamilton Heights but I like to wound down before I get home and shake off the day's events so I caught the Number One Local.
The ride was slower than usual but I didn't mind, catching the Number One that far downtown usually yields a seat. I had a good book to read and seat at the train's door so I was happy.
At 50th Street and Broadway, the train lurched to a stop. The doors opened but we sat there until an announcement came over the PA about traffic on the line. The dispatcher was holding us in the station. I looked up from my book when the train stopped to see what happened. I noticed a heavyset woman of about thirty-five dressed in black, sitting across from me.
If she lost thirty pounds, she wouldn't have to wear black on such a hot day to look thinner, I mused. I've done that too until I realized wearing dark colors and long sleeves on the second hottest day of the summer, makes people notice you more and not less.
She smiled at me. I responded with a smile and went back to reading my book. The train crept forward. We reached 59th Street without a problem. The doors opened to let people off and on as usual. Between 59th Street and 66th Street, the air conditioning went from ice cold to hot and sweat dripping, sticky within five minutes. As the humidity in the car increased, my nostrils picked up the musky smell of people who needed deodorant. At 66th Street, the doors opened but the conductor scolded people for holding them open. She cajoled, coaxed and finally went back to check several doors. She got the doors closed and we sat in the station for the next five minutes waiting.
I looked up from my book when I felt a flurry of movement across from me. The woman moved to the edge of her seat. She was fanning herself vigorously with a newspaper as her eyes darted around the subway car frantically. She stared hard at the doors and then frowned. It was as if she was willing the doors to open. A hand thumped on her chest then unfastened the top button of her dress and pulled it away from her breasts. She sucked in deep breaths of air as if she was suffocating.
She looks scared.
But I knew that look of desperation and the antics that followed it. I'm claustrophobic too. Over the years, I've discovered several of my trigger points. When I was a skinny ten-year old, I challenged my fear of closed spaces by exploring Icebox Cave with my brother and sister. Icebox was our nickname for the cave we discovered in one of Ohio's recreational parks. It had a three-person wide sunlit entrance that gradually narrowed to turn-to-the-side and suck-in your belly inner sanctum.
Every time I entered the narrow passage at the rear of the cave, I imagined walking behind a slow, awkward fat kid who couldn't move fast enough through narrow area. He sucked in his gut as he pushed through the narrow corridor but got stuck there. I imagined how he blocked the light with his chubby body and pierced the silence with his screams for days. That nightmare competed with another one, where the walls of the cave moved, shifting closer until they'd sandwiched me between them. I was trapped and couldn't wiggle free. Nothing like that happened but my 10-year old mind thought it might.
As I grew older, my old fear of tight spaces disappeared. Or maybe I never put myself in situations that might test those fears until I moved to New York. Even living in the postage stamp size rooms when I first moved to the city forty years ago, didn't bring out the phobia of being closed in and can't escape. I learned riding trains brought back my fears of tight spaces with a vengeance. Sooner rather than later, fate was going to respond with something I wasn't going to like. On that crowded train that day, fate didn't disappoint me.
She got into my head.
Suddenly, I was ten-years old and trapped in the dark narrows of Icebox Cave behind the slow-moving fat kid who just happened to be blocking the only exit. The rough-textured walls the color of midnight and an even blacker ceiling that I couldn't see, were closing in on me-pushing downward and squeezing my chest and sides until I couldn't breathe. I coughed until the air ran out of my lungs then I gasped sucking and wheezing until thick, heavy blackness engulfed me.
I can't breathe!
I have to get out of here.
When I opened my eyes, I had to get out. I pushed my way through the crowded train, past dozens of riders blocking my freedom and my air.
Lately, I've been thinking about this phobia of mine, trying to figure out how to get through it. Usually, when I'm sitting behind the wheel of my car, my mind starts to wander. Today, I'm watching cars speed up then slow down as they wade through deep-water sinkholes on the Westside Highway. I'd been driving to work because I freaked out on a crowded east-side train just like the woman in the beginning of my story. I needed to do something to get over my fears so I decided to try the train again. You know that old theory. To conquer your fears, do the very thing that scares you the most.
The ride from Brooklyn Bridge to 14th Street was fine, growing a little crowded but I could still read the subway poster hanging above me. Not being able to see around me in a crowded car was my line in the sand and my waterloo. I stood up at 23rd Street unbuttoning my coat as open space in front and to the sides of me filled with people.
By 28th Street, I'd loosened my belt. Rivers of sweat clung to my body, dampening my underwear as I wondered how many more passengers would fill up the tiny remaining spaces and steal my air. As the train reached 33rd Street, I'd opened to my shirt exposing my upper chest. I'd already calculated how many people I'd have to shove out of the way or leap over to make my escape through the stainless steel doors and breathe the sweet polluted station air of freedom. At 42nd Street—Grand Central, I barely waited for the train to rumble to a stop before I shot out the shiny doors like a misfired bullet and up the cement and steel staircase as fast as my arthritic knees could take me.
I can't stand this another minute!
I opened my mouth to scream but my throat was too dry to issue more than a throat-clearing croak. Outside, warm wet air surrounded me, holding me…caressing me providing nourishment to my dryness like a lover. I didn't care if it rained all night long, soaking every inch of my dehydrated skin. I'd just escaped a prison of my own making. My body was intact and I was clear-headed. Well, maybe not clear but I was alive and breathing easier. I turned around to examine the entrance to the prison I just left but all I could see was people … hundreds of them with umbrellas tilted to avoid raindrops, scurrying down the same cement and steel subway steps I'd just used to escape.
That's when I knew I wasn't going to class that night and I'd never ride another train.
Thanks for reading
BL Wilson
Connect with BL Wilson at these links:
Blog: http://wilsonbluez.com
Facebook Business Page: https://www.facebook.com/patchworkbluezpress
Goodreads: http://bit.ly/1BDmrjJ
Linked-in: http://linkd.in/1ui0iRu
Twitter: http://bit.ly/11fAPxR
Smashwords profile page: http://bit.ly/1sUKQYP
Amazon's Author Page: http://bit.ly/1tY3e27
Ask David: http://askdavid.com/books/10892